Milan vs Juventus : AC Milan forward Gonzalo Higuain missed a penalty kick and was later sent off in a fit of rage as his side lost 2-0 at home to Serie A leaders Juventus.
Mario Mandzukic and Cristiano Ronaldo struck early and late for the Turin side but it was Higuain who stole the headlines as AC Milan dropped out of the top four.
But it was all for the wrong reasons against the side which sent him out on loan to the San Siro this season.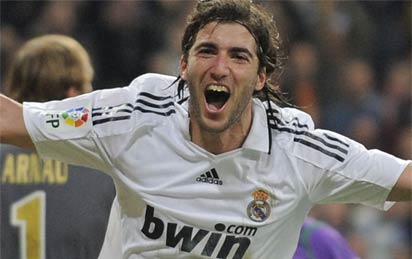 The Argentine, who spent two seasons at Juve and reluctantly left shortly after they signed Ronaldo from Real Madrid, was livid when he was penalised.
This was after he collided with Medhi Benatia and was booked for his protests in the 83rd minute.
This angered him even more and he was sent off, having had to be restrained by his team mates as he ranted at the referee and several Juve players, including Ronaldo.
"I told him not to exaggerate, to avoid a bigger sanction," said Ronaldo, adding that Higuain did not insult anyone. "He was losing and he was on edge. We mustn't blame him for anything, he didn't say anything (bad)."
AC Milan coach Gennaro Gattuso said he felt Higuain should apologise for his outburst.
"I hope (Higuain) apologises to the referee for his attitude," said Gattuso, who himself had a fiery temper as a player.
"A player of his experience and importance cannot afford such a reaction, even in a situation which is difficult psychologically.
"He needs to concentrate on what he has to do on the pitch."
Juve had taken an eighth minute lead when Alex Sandro floated a long cross from the left and Mandzukic outjumped Ricardo Rodriguez to score.
AC Milan were handed a chance to level five minutes before halftime after Suso's cross was controlled by Higuain but hit Benatia's outstretched hand.
AC Milan protested and the referee awarded a penalty kick after consulting the VAR and viewing the incident on the pitchside monitor.
But Higuain's penalty kick was weak and Wojciech Szczesny tipped it onto the post.
Ronaldo wrapped up the match with his eighth league goal of the season in the 81st minute.
He fired in the rebound after Gianluigi Donnarumma parried Joao Cancelo's shot, before Higuain lost his cool completely.
Unbeaten Juventus now have 34 points, six clear of Napoli who won 2-1 at Genoa on Saturday, with Inter Milan on 25 points in third after losing 4-1 at Atalanta.
AC Milan's defeat meant they dropped out of the top four into fifth place and were replaced by Lazio, who drew 1-1 at Sassuolo.(Reuters/NAN)
Source: https://www.vanguardngr.com/2018/11/milan-vs-juventus-higuain-misses-penalty-kick/