By Solomon Nwoke
Francis Aboy of the golf section, Ikoyi Club 1938, Lagos has described the Saturday November 10, 2018 as an exciting one for him.
This was as a result of the clinching his first Professional title at the 15th Elizabeth Wuraola Ojo Memorial Golf Tournament at the Smokin Hills Golf Resort at Ilara Mokin in Ondo state.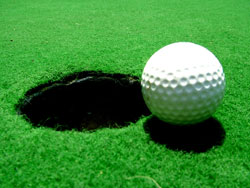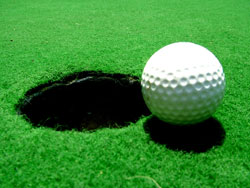 Aboy posted a gross 68 after beating the course by three shots to win his first title at the tournament .
Toppa Yusuff, a resident pro of the Smokin Hills Golf Club and Emeka Obi  of Ibadan Golf Club were joint runners-up with a gross of 74, just as Sanusi Afa of Ibadan Golf Club posted a gross of 76 for the third place. Ajiboye Tajudeen of Ibadan Golf Club placed fourth  with a gross of 77.
The Elizabeth Wuraola Ojo Memorial Golf Tournament is a two-day annual event sponsored by Toyota (Nigeria) Limited in memory of late Chief (Mrs) Elizabeth Wuraola Ojo.
Last year's winner of the title, Emmanuel Odoh of Minna Golf Club who won with a gross of 71 was beaten to the eighth place with a gross of 84.
Speaking after winning the title, Aboy said, "today was an exciting day for me because before my game I told my friends that I want to play -1, but I finished -3 today. I enjoyed my swing today because I played very well.
Minus one (-1) is under par of the course, so I beat the course by three shots which is lower than 69 while -1 is a gross of 71. I am happy to be here. EWOMGT is now a big tournament every golf player looks forward to playing in every year. I give kudos to the sponsors and the organizers of this tournament".
He also said that the golf course needs a Five-Star hotel to really make it a Golf Resort area.
Smokin Hill Golf Resort is the best golf course in Nigeria and in the West African sub-region with good layout, good green but lacks membership. "In the 16th  edition, I want it to be bigger than this year's. I want it to be a major for the professionals and not invitational", he said.
Source: https://www.vanguardngr.com/2018/11/wuraola-ojo-golf-tourney-first-pro-title-excites-aboy/