Manchester United have been plagued by inconsistency this season, and must put together a complete 90-minute performance to get anything from their Champions League game at Juventus later on Wednesday, Ryan Giggs has said.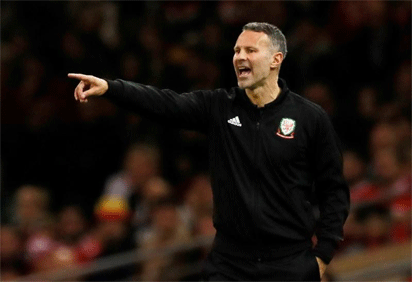 United were comprehensively outplayed in a 1-0 defeat to the Italian champions at Old Trafford last month.
While they have beaten Everton and Bournemouth in their two matches since, Giggs said they are still blowing hot and cold.
"I've been really impressed with United in the last four or five games, especially second half," Giggs, who won two Champions League titles at United, told British media.
"But I don't know what it is. As a United fan you are scratching your head. They have proven they can give anyone a game, but if you don't turn up for 45 minutes you will not win.
"You have to turn up for 90 minutes and United have the players," added Wales coach Giggs. "They were second best the other week, but I think it will be closed on Wednesday."
NAN
Source: https://www.vanguardngr.com/2018/11/man-united-must-deliver-complete-performance-at-juve-giggs/