FIFA president Gianni Infantino's "suspicious friendship" with Swiss prosecutor Rinaldo Arnold was brought to light in Football Leaks revelations published on Friday by a consortium of European media, including the French investigative website Mediapart.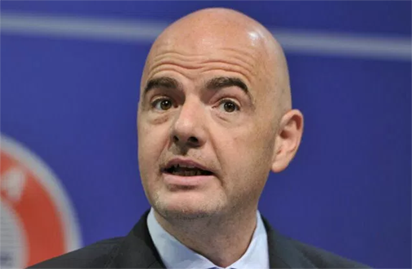 According to European Investigative Collaborations (EIC), "invitations" were given to the chief prosecutor of the Haut-Valais region of Switzerland for the match between the Swiss and Costa Rica at this year's World Cup as well as the FIFA Congress in Mexico in May 2016 and the Champions League final in Milan the same month.
"Thanks very much for the tickets for the Champions League final. My youngest son will go with my wife," Arnold wrote to Infantino in an email in May 2016.
Questioned by the EIC, FIFA responded that the organisation's rules allow "the president and general secretary to invite a certain number of guests to tournaments and FIFA events".
The EIC claims that Arnold would provide Infantino with details of ongoing investigations by Swiss prosecutors, including in the wake of the Panama Papers leak in 2016, when UEFA was investigated for signing a television deal with an offshore company.
Cristiano Ronaldo reached an agreement with Spanish authorities to pay 16.7 million euros ($19 million) to settle a tax fraud claim that followed a previous Football Leaks investigation in 2016.
Source: https://www.vanguardngr.com/2018/11/football-leaks-shines-light-on-infantino-relationship-with-swiss-prosecutor/