Despite limited financial support, the University of Port Harcourt is set to orgainise one of the best ever West African University Games, the Local orgainising committee chairman Regina Ogali declared as delegates have started to arrive in Port Harcourt.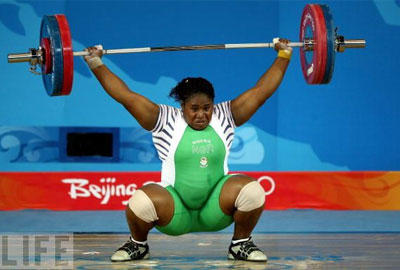 The Games will be flagged off on Saturday, November 3 at the University Sports Complex, and according to Professor Ogali, UniPort is primed to deliver all round.
"We have done all that is within our power of organisation to put up a memorable event and we expect everything to go according to plan throughout the games.
"We have serious funding constraints, but our spirits have not been dampened in any way by this development. We are strongly hopeful of last-minute financial interventions from private and public-spirited individuals and groups."
"The Federal and Rivers State Governments are our major targets for funds and we are using all available avenues to reach out to them for support. This is a national event and we cannot afford to fail. People will remember that the WAUG games held in UniPort, but if anything goes wrong, they will call out Nigeria and Rivers State for criticism," said Professor Ogali.
She disclosed that over 5,000 athletes and 800 technical officials are expected in Port Harcourt and this was bound to stretch the facilities and venues for the games.
"We need funds to retouch our facilities and venues, including the enormous logistics that would go with the event and we need money to accomplish all that, and time is against us now."
She added that the University is hosting to uphold the standards and values of WAUG.
"The University also hopes to raise the bar of the sub-continental sporting fiesta in terms of quality of hosting, while hoping to win in a free and fair competition that conforms to the Olympic vision and the mandate of WAUG which aims to foster friendship, understanding, cultural and intellectual exchange among scholars from competing institutions."
Team UniPort has notched up three consecutive WAUG championships with pole positions on the medals table on each occasion, including the last games hosted by the University of Ilorin in 2012.
The theme of the games is: Fostering Greater ECOWAS Youth Friendship through University Sports.
Source: https://www.vanguardngr.com/2018/10/waug-2018-uniport-set-to-raise-the-bar-ogali-declares/