Jurgen Klopp has jokingly dismissed Cardiff manager Neil Warnock's claim that the Bluebirds will have a "virtually impossible" task trying to beat Liverpool in the Premier League at Anfield on Saturday.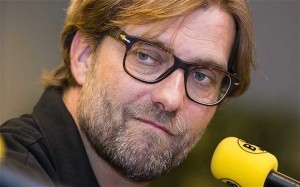 The raw statistics seem to justify Warnock's words given Liverpool are currently unbeaten and second only in the table to leaders Manchester City.
They also head into this fixture on the back of a 4-0 thrashing of Red Star Belgrade at Anfield in the Champions League on Wednesday.
Cardiff, by contrast, are 17th and only recorded their first league win this season with a 4-2 victory at home to Fulham last weekend.
The often outspoken Warnock, asked about Cardiff's prospects at Anfield, said Friday: "It's massive. It's virtually impossible for any team in the current game."
When the veteran English manager's comments were put to Liverpool boss Klopp at his pre-match news conference on Friday, the German replied: "I am really looking forward to meeting him. I heard a lot about him, and he's obviously vocal-wise very talented.
"It will be a big pleasure to meet him — not sure during the 90 minutes, but before and after I'm sure.
"It would be so cool if that's the truth, but it's not and they will try everything.
"He is one of the most experienced managers in the world of football, and so successful in the past – it's unbelievable.
"We are aware of the quality of Cardiff. Cardiff and Neil Warnock are famous for the way he plays. Last week gave them for sure a big boost, 100 percent, but before that they were not bad.
"They deserve all our respect and they will get it."
Sustain tax collection to reduce borrowing – expert tells FG
Klopp added of Warnock: "He looks like a character, a very, very emotional and lively person.
"I watched a lot of the final period of the Championship last year, and it was impressive how they did it (got promoted).
"From all the big English active managers, he's the last one I have to meet. I'm looking forward to it."
Source: https://www.vanguardngr.com/2018/10/klopp-laughs-off-warnocks-mission-impossible-claim/