Gov. Godwin Obaseki of Edo has called on citizens of the state to embrace golf as a game of focus, total exercise and relaxation.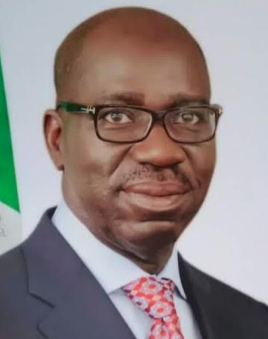 Obaseki made the call in Benin on Saturday at the 7th edition of Oba Golf Tournament held as part of Oba Ewuare 11 Coronation Anniversary.
He said that it was erroneous to consider golf as an elite game as it had so many aspects.
He said that golf revealed the true character of a person, saying that it gave room for people to know if one was patient, strategic, foresighted or greedy.
Edo Police Command Parades 72 for cultism, kidnapping, armed robbery
The governor noted that Benin Club, which he is also the grand patron, needed to take the Oba's Cup to an international level.
He said that was the only golf tournament where you try to blend the traditional with the modern, noting that blending tradition with modern, made it a unique tournament.
Meanwhile, the Captain of Benin Golf Club, Osagie Nehikhare, thanked the Oba of Benin, Oba Ewuare 11 and Gov. Obaseki for their physical presence at the tournament.
Obaseki, Police CP, DSS boss hold security meeting, read riot act to criminals
Nehikhare said that their presence had added more beauty to the tournament, noting that it was the second time Oba Ewuare 11 was being present at the tournament.
NAN
Source: https://www.vanguardngr.com/2018/10/golf-is-a-game-of-total-exercise-obaseki/