By Gabriel Ewepu
ABUJA—AHEAD of the 2019 general election the National Peace Committee, Thusday, said political parties are to be held responsible for any breach of peace in the electoral process.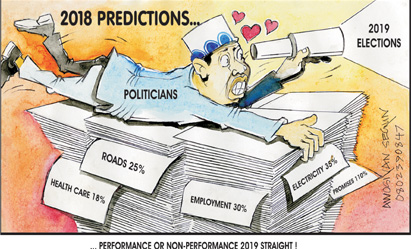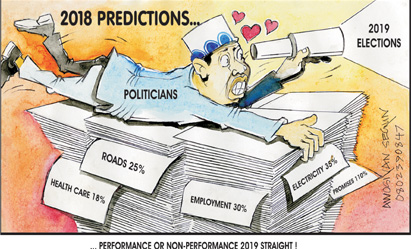 The Chairman of the Committee, who doubles as Director General, National Orientation Agency, NOA, Dr. Garba Abari, stated this at a media briefing on a forthcoming summit entitled: 'National Dialogue and Dinner for Peaceful and Non-Violence 2019 General Election' slated for December 4, 2019, in Abuja.
Abari said the government would do all within its power to ensure that free and non-violent elections are conducted.
He, therefore, charged various leaders in the society to strategise to ensure that there is peace in their domain during the elections.
The committee has members drawn from the National Orientation Agency, military, Department of State Service, Nigerian Police, Nigerian Security and Civil Defence Corps, among others.
He said: "All hands must be on deck to ensure that we have an election that is free, fair, and credible because it is the only gateway to a peaceful  Nigeria."
"Government on its part is not leaving any stone unturned for these elections not to be hijacked. The security agencies are doing what is expected of them quietly and professionally all over the country.
"Political parties as critical stakeholders should engage the people. The must also be held accountable for any breach of  peace because they are not above the laws of the country. It is important that political parties are reminded of their mandate.
"We must not allow the greed of a few to plunge this country into a crisis.
APGA's choice of presidential candidate puts Anambra asunder
"The National Stakeholders Committee on Peaceful and Violence Free 2019 General Election is aware of the violent conflict in Kaduna and rising tension in other sensitive states in Nigeria. The committee wishes to commend the effort and quick response of the security agencies and Kaduna State Government in taking proactive measures that have successfully doused the tension.
"We urge local communities especially at the ward, community and local government levels to begin the process of conflict resolution through open discussion of issues.''
Source: https://www.vanguardngr.com/2018/10/hold-political-parties-responsible-for-breach-of-peace-natl-peace-cttee/