By Emmanuel Elebeke & Maxwell Tochukwu
President Mohammadu Buhari has vowed to make tourism a veritable income earner for the nation.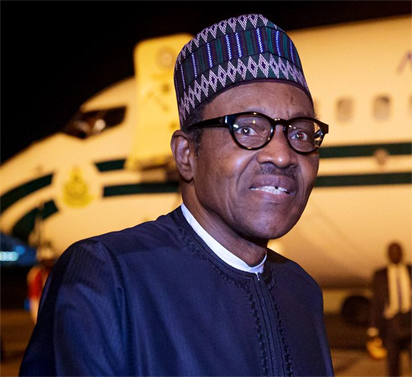 The President made the vow on Tuesday while flagging off the Rediscover Heritage Bikers Tours to eleven states in Nigeria.
Buhari, who was represented at the occasion by the minister of Information and Culture, Alhaji Lai Mohammed, said his government had welcome the Bikers's tour initiative in line with its ambition to make tourism next income earner which would support sustainable development going on to move nation forward.
''"I am very pleased at this laudable initiative birthed by the National Commission of Museums and Monuments of Nigeria (NCMM).
''The tour will take local and international biker groups, led by MAMA Bikers to museums, monuments and heritage sites in 11 states of the federation. These are tourists sites under the auspices of the national Commission for Museums and Monuments of Nigeria.
"LAMA Bikers, though citizens of different nations of the world including Brazil, Mexico, USA, Puerto Rico, South Africa, but are joined together by a common desire to promote heritage and tourism in nations that welcome them.
" Nigeria has welcomed them in line with our ambition to make tourism a veritable income earner for this nation,'' he added.
The senate President, Dr. Bukola Saraki also said the 8th Senate has focused on a legislative agenda that stimulates job creation, particularly for the youth who represent 70 percent of Nigeria population.
According to him, the event was an economic boost offered by tourism, saying that it will help to creates jobs for the teeming youth and also address root courses of many societal problems confronting Nigeria.
Saraki stated that the project will awakens the curiosity of Nigeria to explore the wonders available within the borders, adding that the tour will foster better integration among communities and is set also as a tool for peace building.
He described the tour as a peace setting project that will attract foreign and direct tourism investments, and also critical to Nigeria economic development.
In his own remarks, the Acting Director-General of National Commission for Museums and Monuments, CMM, Alh. Abdulkerim Kadiri, expressed gratitude to federal government for its support and agenda that placed tourism on top of its priority lists, as main stay for revenue generation for the country.
He also commended the Minister for Information and Culture for his concern and for projecting national culture and heritage to the global community.
"Today, we are living witnesses to the renaissance that he has for long championed," he said.
"We are bold to add that our quest and desire to rebrand the NCMM with this project is a decision in the right direction. This project shall be an annual event so we appeal to all and sundry to join hands with us.
"Also to use this project and others that will soon come on board in making Nigeria one of the most important tourism destinations in the world," Kadiri said.
Source: https://www.vanguardngr.com/2018/10/well-make-tourism-veritable-income-earner-for-nigeria-buhari-2/