The Ohanaeze Ndigbo Youth Wing has called for tactical collaboration between the Indigenous People of Biafra (IPOB) and leadership of Ohanaeze Ndigbo for progress and development of the South east.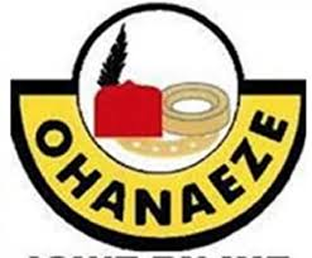 The group made the call in Owerri on Wednesday in a statement issued by Mr Osmond Nkeoma, its National Publicity Secretary, after its 5th National Executive Committee (NEC) meeting.
The group, however, disassociated itself from "the untimely and uncalculated pronouncements" of Mazi Nnamdi Kanu when he called on the Igbos not to vote in 2019 general elections.
Ohanaeze Ndigbo Youths commend Atiku for choosing Igbo son as running mate
It said that by denfranchising themselves during elections, the Igbos would be encouraging rigging and this would not help Nigerians, especially the Igbos to take the mantle of leadership.
"The leadership of Ohanaeze Ndigbo Youths (Worldwide) still stands on a restructured Nigeria.
"We will canvas for and vote for the presidential candidate who buys into our restructuring ideas. We are Igbos; we have a stake in the Nigerian project.
"We will vote because if we fail to, the election will still hold and Nigeria will continue.
"Boycotting the elections will not benefit anyone," it said.
'Ndigbo must not play into the hands of enemies'
The group urged all reasonable Igbo persons resident, working or doing business in Nigeria to vote during the elections.
The group thanked God for keeping the life of Kanu, "but his recent declaration had proved, contrary to most unpopular belief, that Ohanaeze Ndigbo has no hand in his travails and sudden disappearance."
"We, therefore, advice Ndi IPOB to toe the line of intelligence and smartness and have a tactical synergy with Ohanaeze Ndigbo leadership.
"Movements all over the world that are IPOB in nature are usually involved directly or indirectly with partisan politics," it said.
The group called on the Federal Government to "de-proscribe" IPOB, saying the group had not done anything wrong when compared to activities of herdsmen.
NAN
Source: https://www.vanguardngr.com/2018/10/please-lets-unite-for-our-unity-ohanaeze-ndigbo-begs-ipob/