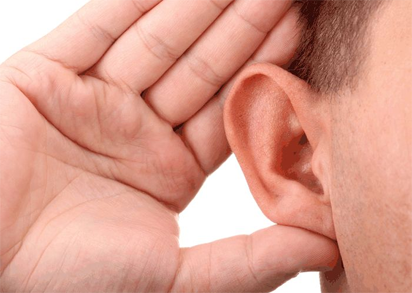 By Laide Abass
EXPERTS in Speech Pathology and Audiology have Stressed the need for the modest effort to reinforce the need for better hearing and betterspeech to African States and also intensifying the quest for Promoting proper identification and diagnosis of communication for everyone who is a hearing or speech patient as well as sensitizing the public and the government to promote
The experts made the submission at the Speech Pathologists and Audiologists Association in Nigeria (SPAAN) tagged:-2018 SPAAN Conference with the theme :-"Better Hearing, Better Speech" held at the University Ibadan, Conference Centre, Ibadan, Nigeria, under the auspices of Department of Special Education, Faculty of Education, University of Ibadan Nigeria.
Prof. Akeem Olawale Lasisi, Chief Medical Director, Ladoke Akintola University of Technology Teaching Hospital, Osogbo, Osun State, in his paper titled Overcoming the Policy, Manpower & Infrastructural Deficit for Better Hearing, Better Speech in Nigeria, was in support of the campaign  to overcome auditory and speech impairment in Nigeria and to ensure recognition of the professions (Audiology and Speech Pathology) in the health sector.
Also, in his paper , Prof. Yemisi Bola Amusa, Department of Otolaryngology, College of Medicine, Obafemi Awolowo University, Ife, Nigeria, titled   Audiology and Speech Therapy Practice in Nigeria: The Past, Present and the Future,"  observed that "more needs to be done  in the area of training and research in  Audiology and Speech therapy in Nigeria, to cope with the demands of the 21st Century and   to be at par  with  global  best practices".In his own paper, Dr. Ayo Osisanya of Audiology and Speech Pathology Unit, Department of Special Education, University Ibadan, Nigeria and Social Secretary, Speech Pathologists and Audiologists Association in Nigeria (SPAAN), noted that there is a need for Audiology and Speech Pathology training programmes  at undergraduate and postgraduate levels in  Nigerian universities.
On the quest for  better hearing and  speech, the experts noted that neonatal (infant) auditory  screening should be made compulsory in Nigeria as this should be done within 72 hours of  delivery of a child. Also, pre-employment auditory screening should be made compulsory and a  condition for employment in Nigeria as cases of communication difficulties should be reported early for appropriate remediation. A diligent  scheme of service should be put in place by the government in Nigeria to encourage Audiologists and Speech Pathologists/Therapists  in the country.
Why I'll be visiting Nigeria, others — U.S. Assistant Secretary
They also asserted that only certified Audiologists/ Speech Pathologists  and  by  Medical Rehabilitation Therapists (Registration) Board of Nigeria (MRTB) should be allowed to practice the profession, therefore, non-Audiologists and non Speech Pathologists should not be allowed nor encouraged to practice the profession. In his keynote address, Dr. Neal Boafo, from School of Biological and Allied Health Sciences, University of Ghana, said, Audiology has some connections to World War II, though audiometers had been around in the 1920s but  audiology emerged as a profession in the mid-1940s when W/War II soldiers returned home with noise-induced hearing loss.
Boafo added that as experts (audiologists and speech therapists), we must do more than clinical assessments and evaluations as persons with communication disorders must feel our impact not only in the clinic, but in the community in which they live.  Boafo further hinted that the public does not know enough  about auditory therapy and how to peruse it, so, it is the experts responsibility to show them how as  entertainment places should be encouraged to procure  hearing aids for the hard of hearing . We must fight for reduction of taxes on devices for persons with communication disability, having educated the public on the hazards of  noise, now, we must engage the regulators to enforce by-laws on noise pollution.The President, SPAAN, Professor   Julius Abiola Ademokoya added that quality speaking begets quality hearing, provided the speaker speaks well and the hearer hears well.
Dr Laide Abass is of the Faculty of Education, (Special Education Unit)U. I. Ibadan Nigeria
Source: https://www.vanguardngr.com/2018/10/experts-call-for-mechanism-for-better-hearing-better-speech/