By Evelyn Usman
Chairman/Chief Executive, National Drug Law Enforcement Agency, NDLEA, Col. Muhammad Mustapha Abdallah (rtd.) has approved the promotion of six officers to the rank of Assistant Commander General of Narcotics, ACGN.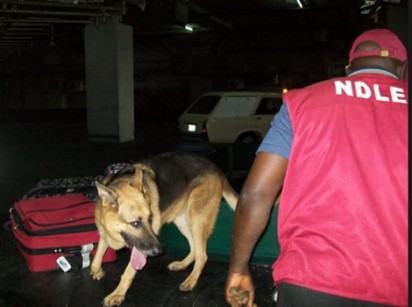 The officers were until their promotion Commanders of Narcotics.
The affected officers are: Anthony Nkem Ohanyere;  Mrs. AuduIkharelu Wasilat; Hamza Umar, Ahmed Suleiman Ningi, Omolade EniolaFaboyade and Pius NuhuGamde.
The promotion according to Abdallah,  reflected  the six-geo-political zones of the country.  He   therefore,   urged the officers to see their promotion as a call to higher service and to continue to distinguished themselves in any given responsibility.
NAPTIP takes anti-human trafficking campaign to rural communities
Speaking through the Principal Staff Officer, Public Affairs, Jonah Achema, he said , " It  is expected to spur the benefitting commanders to put in their best in the service of the Agency and the nation. The reward for hard work is more work. This promotion came as a result of outstanding performance, but it is an opportunity for you to further distinguish your selves".
It would be recalled that the agency recently  elevated  1, 311 staff, made up 1, 291 staff within the rank and file and 20 others converted to officer cadre.
Source: https://www.vanguardngr.com/2018/10/ndlea-promotes-six-officers-to-acgn-of-narcotics/