By By Wale Akinola
After mysteriously  disappearing from Umuahia in Abia State in the wake of his confrontation with troops of the Nigerian Army, the leader of the Indigenous People of Biafra (IPoB), Nnamdi Kanu, according to a former Aviation Minister, Chief Femi Fani-Kayode, spoke with him, yesterday, on phone from Jerusalem.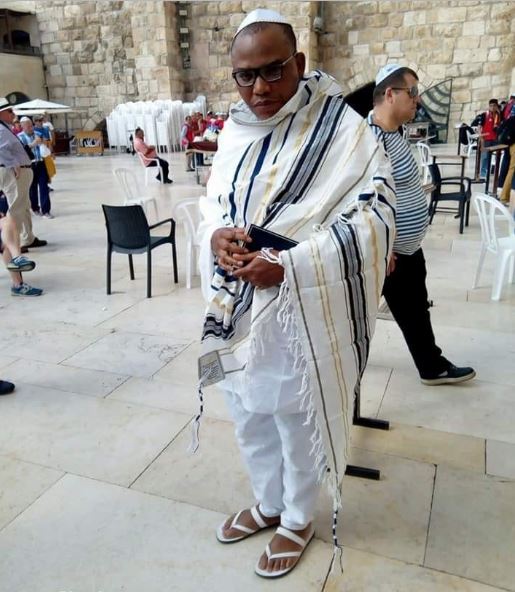 It has been speculated since Kanu's  disappearance that he had gone on self-exile.
"I just received a call from my brother Nnamdi Kanu. I am delighted that he is alive and well. I commend his strength and courage even as I marvel at the loyalty, resilience and commitment of his lawyer Ifeanyi Ejiofor and IPoB. We have agreed to work together to VOTE Buhari out", Fani-Kayode said in a whatsapp message to Sunday Vanguard.
Asked if speaking to a suspected fugitive from the law did not make him accessory after the fact, the former Minister said:  "Not at all. He called me and I am delighted to know that he was not killed and that he is alive and well. That is all that matters to me. There is no crime in answering a phone call and speaking to a man who I thought was dead. I have not heard from him, spoken to him or seen him since the day of his abduction so the call was a great surprise to me and welcomed it. I prayed for God to keep him alive and God answered that prayer".
Fani-Kayode went on: "Now it is time for us to negotiate with him, work hard together and ensure that we all join hands to get Buhari out in February. It is only after we do that that we can now sit down and iron out the other fundamental issues. We must all join forces to get him out. That is the first step to restoring sanity to our country. After that we can talk about restructuring, self-determination, referendums   and other things. Anyone and everyone that believes in peace and dialogue is important and relevant in a democracy. And the truth is that IPoB cannot be ignored in the East".
Source: https://www.vanguardngr.com/2018/10/now-it-is-time-for-us-to-negotiate-with-nnamdi-kanu-fani-kayode/