Red hot Nigerian striker Odion Ighalo has warned South Africa that the Super Eagles will be a tough prospect ahead of the teams' meeting next month.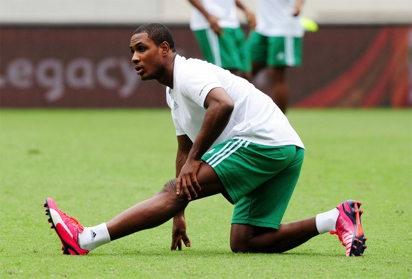 Bafana Bafana will host the West African giants in November in the penultimate round of group stage matches in the 2019 Africa Cup of Nations qualifiers.
The match is set to be a key one for both teams as they chase down a berth at the finals in Cameroon next year.
South Africa defeated Nigeria in matchday one in June 2017 – their first competitive win over the Super Eagles.
However, Ighalo, who scored five goals across Nigeria's back-to-back wins over Libya in the past week  has warned SA that his team has improved since that meeting last year.
"The match in South Africa will be tough, but we have to win that match for us to go to the Nations Cup," explained the China-based striker.
"We want to be at the Nations Cup, so we have to beat South Africa at their own home. They did the same to us in Uyo, so we want to return the favour to them.
"I am happy with the new form in our team, we have improved since that first match last year, and I know we can do better against South Africa.
"I would love to score, I am happy to score and I am paid to score, but it is always the team first. So, we will play together to win in South Africa."
Football enthusiasts in Enugu hail Eagles after 3-2 victory over Libya
Source: https://www.vanguardngr.com/2018/10/no-hiding-place-for-bafana-in-jbourg-ighalo-warns/