Samuel Ikpea, the National Chairman, Nigeria Football Supporters Club (NFSC), says there is nothing like factions in the body set up to cheer the country's national teams in football competitions.
Ikpea told the Newsmen on Sunday in Lagos that some members who violated the laid down rules of NFSC and were shown the way out, decided to form their own supporters club.
"I want to make the correction again that there is nothing like faction in the Nigeria Football Supporters Club; I have said it several times and will continue to say it.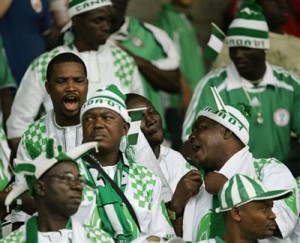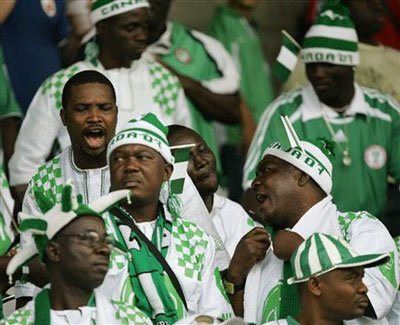 "The idea is for Nigerians and those who are concerned to get it straight once and for all, and we will remain objective and live up to responsibility,'' he said.
He noted that the Minister for Youth and Sports Development, Solomon Dalung, before the 2018 World Cup in Russia, urged the NFSC and the Nigeria Eagles Supporters Club to work as one to avoid embarrassment in Russia.
Ikpea said that the decision was prompted by what happened on home soil which almost distracted our players and confused spectators during Nigeria's matches at home before the Mundial.
"Prior to the World Cup, the minister discovered that there were two stand in the stadium during our match at home which created a lot of distractions.
"To avoid a world embarrassment, we were told to unite and cheer the Eagles in oneness in Russia and we signed a MOU to that effect," he said.
He added that the club which is an NGO has been in existence since 1955, drumming support for the national teams in continental and intercontinental football tournaments.
The NFSC chairman said that the body which operated by rules and regulations was open to interested members who were expected to abide by its policy.
"We run an open membership policy, but those that violated our rules were shown the way out and they went ahead to create the Nigeria Eagles Supporters Club.
"So, if they have registered that club, they are not a faction of the NFSC but a different body, and we don't have a problem with that,'' he said.
According to him, the NFSC has won Best FIFA and CAF supporters club awards in the course of drumming support for the national team in football fiestas because of our good ambassadorship.
He, however, urged the Nigeria Football Federation (NFF) to remain neutral when dealing with both parties in the interest of football in the country.
"The NFF should not give preference to one body to the detriment of another; the NFSC members have sacrificed their money and time to cheer our teams to victory in various parts of the world.
"A body that has done a lot over the years, it should not be denied of any support or whatsoever that is deemed fit from the NFF.
"An individual that has created three clubs in the space of three months should not be favoured over NFSC that has contributed immensely to football development over five decades,'' he said.
Ikpea also appealed to sports journalist to always be factual in their reportage, adding that it would help to discredit falsehood.
Source: https://www.vanguardngr.com/2018/10/ikpea-reaffairms-no-faction-in-nigeria-football-supporters-club-2/