By Festus Ahon
ELOHIM Political Forum, a social political group, has hailed the emergence of Alhaji Atiku Abubakar, Sen. Ifeanyi Okowa, Evelyn Oboro and member representing Ughelli North Constituency I, at the Delta State House of Assembly, Samuel Mariere at the just concluded primary elections of the PDP in the country.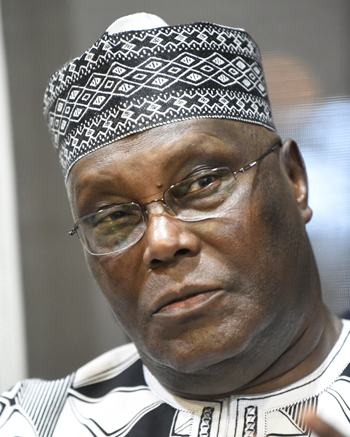 Speaking at the inauguration of Ughelli South chapter of the forum, national president of the group, Prince Emmanuel Omote urged youths in the country to shun politics of violence, bitterness and blood-letting in the coming general elections in 2019.
PDP warns against submission of unauthorized names to INEC
According to Omote, "Elections will come and go and if we must grow as a nation, we must not heat up the polity with hate speeches that could lead to blood bath. We must allow love to lead among us as brothers and sisters, because after elections we all will come back home.
"The emergence of Atiku Abubakar, as the Presidential standardbearer of the PDP in the 2019 election under Governor Okowa as the national convention chairman indicates that the party is set to reclaim victory.
"The conduct of the PDP primaries was free, fair and credible by allowing the delegates to vote their conscience and Okowa translates same to the national that brought in Atiku Abubakar.
"We are inaugurating 'Elohim Political Forum' in Ughelli South as a grass roots forum that will bring everyone together to promote and project the image of our country globally.
Congratulating Hons. Evelyn Oboro, Samuel Mariere,  Efe Afe, Eric Oharisi and Reuben Izeze for their victories at the primaries, EPF national president assured them of the group's unwavering support in 2019.
"We will ensure that vote counts and your victory is announced without difficulties and we all must see ourselves as one irrespective of political parties.
"Also, we appreciate our father and political leader, Olorogun John Oguma for his fatherly role and advice ensuring that primary election were conducted peacefully in Ughelli South".
Source: https://www.vanguardngr.com/2018/10/epf-hails-emergence-of-atiku-okowa-oboro-others/