Barcelona have shelved plans to change their badge after receiving criticism from the club's supporters.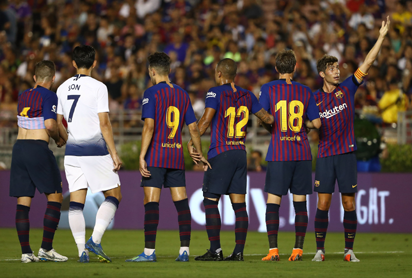 The proposed adjustment included removing the acronym FCB, which is currently spelt out across the middle of the crest.
Opposition was expressed by fans before and during the club's AGM on Saturday, when a vote on the changes was postponed by president Josep Maria Bartomeu.
"We remove this point from the agenda and we will take a period of internal reflection on the board to see how we can combine history with the world of technology, feelings and emotion," Bartomeu announced.
The plans to update the badge for the first time since 2002 were released last month.
A club statement read: "The new design now has greater reproduction capacity, especially in the increasingly more important world of digital media."
Source: https://www.vanguardngr.com/2018/10/barcelona-postpone-vote-on-new-club-badge/