By Chinedu Adonu
A support group for Governor Ifeanyi Ugwuanyi of Enugu State, known as 'Voters Support Group for Gburugburu' has embarked on voter education/sensitization exercise aimed at advising registered voters with the Independent National Electoral Commission, INEC, who have not collected their Permanent Voters Cards, PVCs, to go and do so ahead of the forthcoming general election.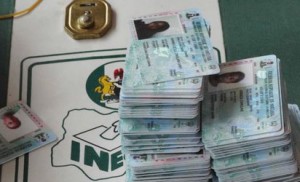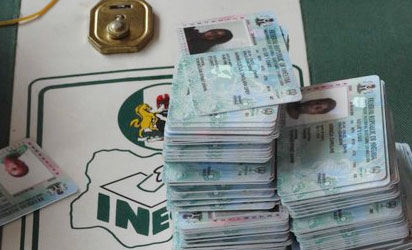 The group, which comprises "seasoned and experienced politicians, successful businessmen and academic gurus," according to its coordinator,  Ignatius Ishienyi, is committed to "a landslide victory" for Ugwuanyi during the election to enable him complete the good works he has started in Enugu State.
Speaking at the group's education/sensitization programme for Enugu West Senatorial District, tagged 'Operation Get Your PVC', which was held in Oji River LG Headquarters, and attended by the governor, Hon. Ishienyi disclosed that the decision to embark on the exercise was to ensure that all registered voters in the state collect their PVCs.
The co-coordinator added that the programme was also to reduce the number of invalid votes during the elections, saying that "voting correctly with the ballot sheet is one thing while folding it properly is another thing".He said that the groupfs mandate includes "touring the 17 local government areas of Enugu State using various instruments to sensitize and educate the people at the grassroots on the need to get their PVCs".
and also use them during the electionsh.
The group, which congratulated Gov. Ugwuanyi for emerging unopposed in the just concluded governorship primaries of the Peoples Democratic Party in the state, promised to continue to gvigorously pursue voter education in all the places we find ourselves, such as in the churches, schools, markets and families, among others.
Other speakers at the event, such as the Deputy Speaker of the statefs House of Assembly, Rt. Hon. Donatus Uzogbado, the Executive Chairmen of Ezeagu and Oji River L.G.As, Hon. Fred Ezinwa and Hon. Harrison Okeke, commended the initiative and urged the people to take advantage of the  programme to go and collect their PVCs.
Source: https://www.vanguardngr.com/2018/10/support-group-sensitizes-public-on-pvcs-collection/