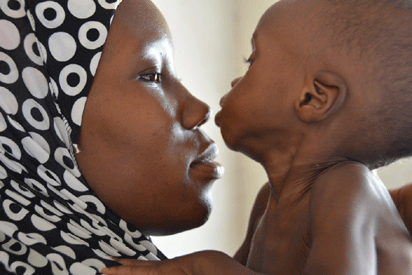 … says anti-graft institutions must be strengthened
By Emmanuel Elebeke
The Journalist Against Poverty (JAP) Initiative has called on federal government to urgently address the rising level of poverty, exclusion of the poor and vulnerable in the society.
The group was reacting to the recent report released by Bill and Melinda Gates Foundation which warned that unless something is done urgently, Nigeria and the Democratic Republic of Togo will house 40 per cent of the world poorest people by 2050.
The call was contained in a communiqué Jointly endorsed by Journalist Against Poverty Initiative; ActionAid Nigeria; Communication and Social Impact and issued by JAP Initiative at the end a 2 Days training on Investigative and Corruption Reporting, Supported by the Strengthening Citizen Resilience Against Prevalence of Corruption (SCRAP-C) Project, a consortium led by ActionAid Nigeria and funded by DFID, recently held in Uyo Akwa- Ibom State.
Recall that the recent United Nations Development Index also ranked Nigeria 152 out of 157 with a life expectancy of 53.9 per cent.
JAP after its extensive training for journalists across Nigeria's broad media spectrum observed several issues needed to be tackled to drastically reduce the increasing rate of poverty and exclusion of the poor and vulnerable in the society.
JAP Initiative also in the communique sought federal government's commitment towards strengthening relevant anti-graft institutions to sustainably win the fight against corrupt practices but lamented that corruption had continues to put millions of poor Nigerians as victims of this vice.
''Security is considered primary responsibility of the government with complementary supports from the general public. JAP Initiative is however concerned at the state of insecurity in the country especially crisis in the middle-belt which have left millions of people homeless without livelihood, and on the verge of starvation. These deserve urgent and strategic attention.''
JAP INITIATIVE further urged government to promote press freedom in line with the principles of democracy, the right to free speech and suspend wilful disdain towards investigative journalism as enshrined in the 1999 constitution as amended.
It went on to call on Journalists nationwide to focus on reportage promoting human and social development at all levels.
JAP similarly called on media organisations to put more resources and efforts into investigative journalism to hold governments at all levels accountable, thereby reducing corruption.
The group equally recommends that journalists should partner with civil society organisations on new funding models for investigative reporting considering their poor remunerations and the associated risks; that government should effectively redistribute resources to reduce inequality.
JAP also called for collective efforts of all stakeholders in promoting accountability and social justice in Nigeria.
Journalists Against Poverty (JAP) Initiative is an independent membership-based network of journalists who are united by the objective of reporting developmental issues and amplifying voices of vulnerable groups with the aim of contributing to the achievement of social justice in Nigeria.
The group has an established partnership with ActionAid Nigeria, and the Upright4Nigeria Campaign which aims at promoting anti-corruption and social justice nationwide.
Source: https://www.vanguardngr.com/2018/10/jap-tasks-fg-on-poverty-reduction-social-justice/