By Ediri Ejoh
The African Development Bank (AfDB) says it has approved $10 million  to accelerate Nigeria's infrastructure investment needs, including power and energy infrastructure sectors.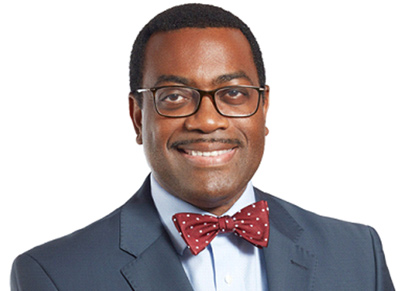 In a statement released on its website, the bank said that the fund will be sent to the Chapel Hill Denham's Nigeria Infrastructure Debt Fund (NIDF).
AfDB said NIDF is the first and the only listed local currency infrastructure debt fund in Africa.
The bank explained that the transaction is financed through its ordinary capital resources allocated for private sector funding and is expected to deliver significant development outcomes.
"The NIDF will also target investments in other key infrastructure sub-sectors such as transportation and logistics. The fund will meaningfully contribute to inclusive growth by supporting infrastructure development in Nigeria, which faces significant infrastructure deficits. Consequently, the funding will help improve the quality of life and the business environment," it stated.
Presenting the project to the Board, the bank's Vice President for Power, Energy, Climate Change and Green Growth, Amadou Hott, underscored the importance of the crowding-in effect to fill the infrastructure financing gap in Nigeria in order to achieve universal energy access.
He said: "The bank's investment in NIDF will have a demonstration crowding-in other Nigerian institutional investors. This will enable the Bank to fill critical gaps in infrastructure financing, especially in the energy sector. "It will catalyze private sector investments and is expected to unlock up to N134 billion from the private sector, especially from pension fund administrators who have already invested N15.4 billion in NIDF.   This is the first unit trust investment by the bank, with expectations to replicate similar investments across the African continent."
Source: https://www.vanguardngr.com/2018/10/afdb-approves-10m-for-capital-market-operations-energy-infrastructure/