Lagos – The Norwegian Ambassador to Nigeria, Amb. Jens-Petter Kjemprud on Tuesday announced his home government's willingness to support Nigeria in reducing plastic pollution across the six-geo political zones.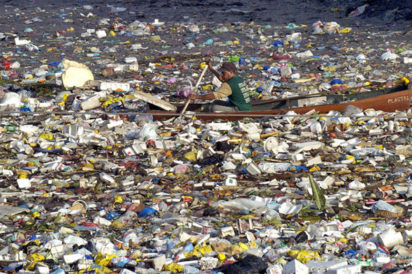 Kjemprud said in Lagos that he was particularly interested in promoting cooperation between Nigeria and Norway in the collection and efficient recycling of plastics.
According to him, such cooperation for the collection and recycling of plastics from Nigerian environment would be for commercial purposes.
"Innovation and young entrepreneurs have obvious potential and bilateral exchanges that our two countries should leverage on.
2019 Presidency: Nigeria's economy in dire straits — EZEKWESILI
"I will like to see cooperation in fighting plastic pollution in Nigeria based on commercially based modern recycling methodology and reverse vending,'' he said.
The Norwegian ambassador also expressed his government's plan to strengthen cooperation with Nigeria in oil and gas, shipping, fisheries and renewable energy sectors.
Kjemprud said that the Norwegian government was committed to its planned digitisation of Nigerian books in Yoruba, Igbo and Hausa.
"We learnt that most obstacles on that have to do with issues of copy rights and other legal considerations have been clarified on the Nigerian side.
"So, we are waiting to finalise the agreement and are ready to sign.
"We were optimistic and maybe a little too enthusiastic on our side but hope that the first shipments of books in Yoruba, Igbo and Hausa could soon go to Norway for digitisation,'' he said.
Source: https://www.vanguardngr.com/2018/10/norway-pledges-to-support-nigeria-in-reducing-plastic-pollution/