THE Kwara state government has expressed satisfaction with the overall performance of Kwara Falcons Basketball club in this year's Kwese Premier Basketball league, with a promise to continue its plans for the development of sports in the state.
Commissioner for Sports and youth development, Hon. Muhideen Olaniyi Alalade stated this yesterday while receiving the trophies and medals won by the club at the ministry.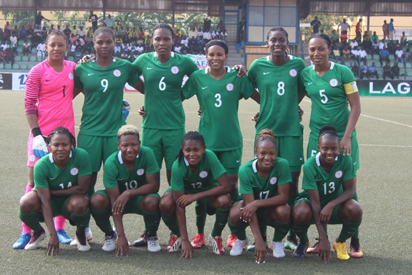 Hon. Alalade thanked the management and players of the club for the feat achieved despite the paucity of funds.
"To win two trophies among other laurels is really commendable. It shows Kwara state is a force to reckoned with", he said.
He however, assured that the state government is fully aware of the happenings at the club while stressing that the management should be expecting the government support in their future outings.
Kwara: Bolaji Abdullahi cuts deals with Monarchs, PDP chairmen
The Commissioner described Governor Abdul fatah Ahmed as a visionary Governor whose passion for sports development is unequaled.
However, he implore the state government through the ministry, to help address the problem of funds so as to start early preparation for the upcoming challenges.
Kwara were crowned the Atlantic conference champions in Lagos for the third successive season in September before proceeding to punch a continental ticket in early October despite losing in the final eight championship to Gombe bulls.
Source: https://www.vanguardngr.com/2018/10/alalade-assures-kwara-falcons-of-govt-support/