By Charles Kumolu
A former governor of Delta State, Chief James Ibori has said that his experience in the United Kingdom, made him lose faith in the ability of its judicial system to dispense justice without malice.
Ibori said this on the heels of reactions trailing his earlier statement where he said the British judiciary was biased.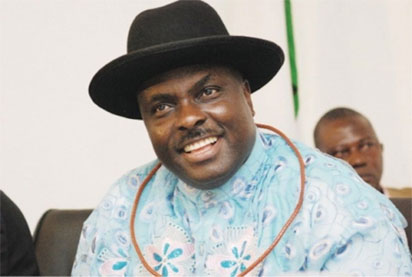 A statement by his Media Assistant, Mr. Tony Eluemunor, said his conviction in the UK was a miscarriage of justice.
The statement reads: "Let me re-state unequivocally what I stated in my application for leave to appeal my conviction at the Court of Appeal. I continue to hold that I am a victim of political persecution.
''Consequently, I have lost faith in British justice system and the ability of the British legal system to dispense justice fairly because it is deeply entrenched in politics and international conspiracy funded by Department for International Development, DFID. I have been through it and have observed first-hand the desperation and wicked machinations inherent in a process that pronounces you guilty then finds evidence to cover up a corrupt system at all cost even at the detriment of the integrity of the judicial process.
"The British judiciary is supposed to rest on a strong foundation of openness, transparency and the rule of law. My lawyers have done their best to draw attention to the issue of disclosure and the protocol associated with materials obtained by way of a wiretap.
'' It is a short and simple case that does not require the length of time it has taken to adjudicate. It is either the leave to appeal is granted based on the fatal nature of the disclosure-failure or a brutal assault on the integrity of British justice system would be committed.
''The Crown Prosecution Service deliberately spat on the law when they willfully disregarded the stipulations of the law governing the use of disclosures as applicable to evidence procured through telephone intercept, and even the rules that govern wiretapping itself.
''This flaw is unpardonable in British legal system even in serious cases like terrorism much less fraud and money laundering of which prison terms have been served and expired. Thus the lengthy delay can only point to conspiratorial cover-up and silence.''
The Court of Appeal in London would tomorrow, rule on the application for leave to appeal on the grounds of massive disclosure failures on the part of the Crown Prosecution Service and the Metropolitan Police.
Source: https://www.vanguardngr.com/2018/10/why-i-lost-faith-in-uk-judicial-system-ibori/