By Monsur Olowoopejo
LAGOS—THE Lagos State Commissioner for Information and Strategy, Mr. Kehinde Bamigbetan escaped what appeared as an assassination attempt as armed youths invaded his residence and demanded to see him.
Unfortunately for the suspected assassins, the Information Commissioner was on an official trip to Kenya when the incident happened.
Bamigbetan, who wrote on his face book wall, said there was a serious breach of the security of his home, 21 Ona Iwa Mimo street, Ejigbo, Lagos, which occurred late night during the week.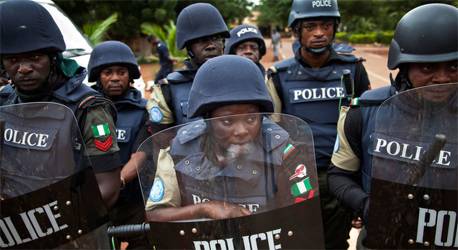 The statement reads: A serious breach of the security of my home, 21 Ona Iwa Mimo Street, Ejigbo, Lagos occurred late night Sunday. I was in Nairobi, Kenya getting ready to preside over the Third Africa Political Summit organised by the Association of Political Consultants, Africa which commenced this morning.
"The accounts indicate that about 10pm, seven youths drove into the street in a red utility vehicle and parked in front of my house. One of them jumped over the fence and accosted my security guard, overpowered him and opened the gate for five others to join him. The last stood outside to watch.
"This group ordered the guard to take them to the rear of the building where I live and asked him to facilitate entrance. The guard reported that there was no one at home but they apparently didn't believe him.
They went to work immediately, removing the sliding glass windows and then brought instruments to cut through the iron bars that served to check burglars. They were still at this when the monitor outside alerted them of an advancing vehicle suspected to be the police. They got into their car and turned in the opposite direction from the police patrol car and sped away.
No arrest made — Police
Commenting on the incident, the Lagos Police Command disclosed that no arrest has been made on the robbery attack on Bamigbetan's home and two other houses in the neighbourhood.
Speaking with Vanguard, Police Public Relation Officer, PPRO, Chike Oti, said that the efforts of the police prevented the act.
Oti said: "We are yet to make any arrest but we have expand our dragnet to ensure that the perpetrators are arrested and prosecuted immediately. "I must tell you that we aborted their plans because they were at his residence making efforts to gain entrance when our men were alerted. They raced to the House.
"They kept one outside to monitor oncoming vehicle and immediately he saw our men approaching the axis, he alerted others.
"They ran out and left immediately. But our men,  gave them a chase, but unfortunately they couldn't apprehend them."
Source: https://www.vanguardngr.com/2018/10/lagos-commissioners-house-burgled/