As the countdown to Wednesday's Appeal Court ruling continues, former Delta State governor, Chief James Ibori, has said the injustice visited on him in the United Kingdom has made him to have little faith in the UK judicial system.
In a statement issued by his Media Assistant, Tony Eluemunor, yesterday, Ibori said:  "I have been informed that the British Court of Appeal will on Wednesday, October 17, 2018, in London rule on the challenge I mounted against my conviction.
"Many Nigerian journalists who have been following Mr. Lambertus de Boer on Twitter have also for days now been contacting me concerning the ruling.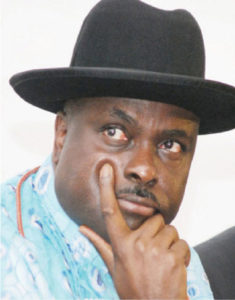 "Let me state unequivocally that just as I stated in the legal appeal against my conviction, I have been a victim of political persecution instead of judicial and legal prosecution as untold quantum of lies were heaped against me, even in the United Kingdom and by her officials too.
"Owing to this, I have since lost faith in the British judicial system, having been through it and observed first-hand the politics, desperation and wicked machinations inherent in the process that rigged the trial against me and against all judicial wholesome processes, which differentiate the modern era from the dark ages.
Humiliation of Ambode an ill-wind blowing no good for anybody
"Therefore, to those who have been calling me ahead of the ruling, I say this: Whatever the outcome of Wednesday's ruling, I will continue to protest the political nature of my predicament.
''This was very evident in the attempt by Home Secretary to detain me in prison beyond the stipulated sentence, even after I had served my legally prescribed term.
"In all of this, I will say that what I have been through since the persecution against me began has taught me incredible lessons; lessons I could not have learnt in any institution of higher learning."
Source: https://www.vanguardngr.com/2018/10/ive-little-faith-in-uk-judicial-system-says-ibori/