Sergio Ramos has hailed Harry Kane as "physically extraordinary" but is still backing Spain to extend the striker's England goal-drought on Monday.
Despite scoring six times for Tottenham already this season, Kane is looking to avoid a seventh international match without a goal as England face Spain in the UEFA Nations League in Seville.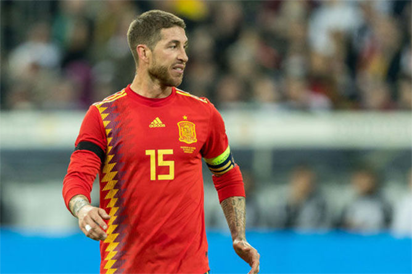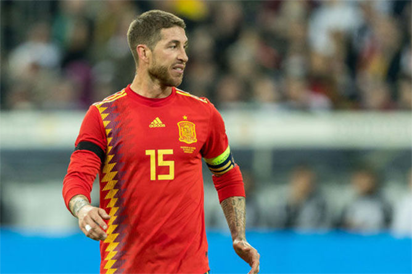 Luis Enrique's side can secure top spot in Group 4 with a win, having already beaten England 2-1 at Wembley last month. England are fighting to avoid relegation from League A and could do with Kane finding his finishing touch.
"He did not break through against us last time and we will try to keep this scoring drought going because it will be a good sign for us," Ramos said at a press conference on Sunday.
"The Premier League has a game that perhaps highlights more the physical side and Kane physically seems extraordinary. He surprises many people but not me.
"They have dangerous players and we have studied them well."
While England are looking to build on their breakthrough run to the World Cup semi-finals under Gareth Southgate, Spain have begun a process of renewal, after crashing out at the hands of Russia in the last 16.
Luis Enrique has overseen three wins since taking over, including a 6-0 thumping of Croatia, with a more direct approach so far bearing fruit.
"In the end football is about results," Ramos said. "After the World Cup, the feeling was quite low, but because of the change of coach, order has been restored a little, there is more discipline and desire.
"The team has started to shine again and we want to keep the idea of playing unique and attractive football, as well as recovering that winning spirit we had before.
"We are on the right track but there is a very long way to go."
Luis Enrique urged England to keep faith with Southgate, who extended his contract earlier this month until after the 2022 World Cup.
"I follow his press conferences out of curiosity and to have a free English teacher," Luis Enrique said with a smile.
"I like the way he expresses himself, and the way he believes football should be played. Trust in him, because he will do well for many more years with the national team."
Source: https://www.vanguardngr.com/2018/10/we-can-keep-extraordinary-kane-at-bay-ramos/