The Super Eagles will clash with Libya in a 2019 Africa Nations Cup qualifier today in Uyo. Former assistant coach of the team, Sylvanus Okpala is of the view that Nigeria can overcome the Libyan threat in the tie. He spoke with Jacob Ajom. Excerpts
Libya are topping the group which also has South Africa and Seychelles.  How do you see this weekend's fixture?
The Eagles must be very careful because I watched their match against South Africa and they overwhelmed South Africa who were lucky to have ended the match in a draw. You cannot even know whether they were home or away.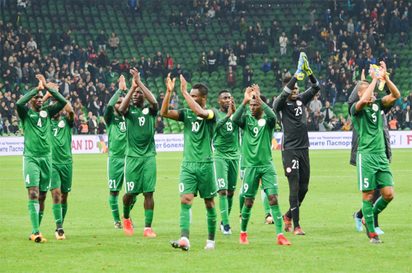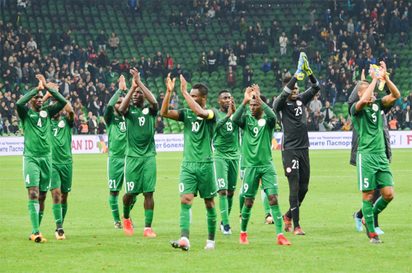 They are a good side. We have to be very careful and we have to prepare very well for them.
They are a good side. The Libyans play their home matches away from home, so they do not even reckon with this home or away syndrome. It is an advantage to them. To them every other game is an away game. We have to be very careful with them.
Another factor that goes for them is that their team is made up of predominantly home based players. They play in the same league and they are playing in Africa already while our players ply their trade in Europe, which is a little bit cold now, depending where you are staying. This to me is another advantage they have.
Greensprings partners Flutterwave to boost technical know-how
You must have been following our players playing in Europe. You think we have the players who can stop these Libyans?
What are you talking about Nigeria not having the players to beat Libya? Even if we take only home-based, I believe we can beat Libya. We have the players, all playing abroad, we have the experience. That aside, we have to take this game very seriously because I foresee a very tough game.
The Uyo game will be tough, but the reverse leg in Sfax, Tunisia could be even be tougher.
I like to count one before I count two. I don't talk about a match that is still ahead of one.. I talk about the one at hand. After we finish the one, then we talk about the other one.
Even when I was a player and as a coach, I don't start doing calculation over two legs before the first one. I talk about the one at hand first.
Before his sudden resignation, the Libyan coach insinuated that the Super Eagles were not as good as the Bafana Bafana whom they held to a goalless draw. Do you think this was a mind game or he was saying the truth?
When a coach starts saying such things I don't take him seriously. I cannot take what he said seriously because football is not mathematics where you say 1+1 is 2, or 2 + 2 = 4. I think he talking Mathematics, not football. So if South Africa came here and beat us, and they went to South Africa to play a draw that translates to them(Libya) being superior to both of us? How can he start calculating that he is superior to Nigeria that went to the World Cup? You don't start calculating football in that manner.
Some observers are worried that coach Rohr has continued to experiment with new players in every match. Should we continue with this experiment at this time?
I don't think he still experimenting because in the match against Seychelles, he invited some new boys because he knew the opposition was not that strong. It was a match we needed to win by whatever margin. And he achieved the result he needed with the players he took to Seychelles.
What do you say on the absence of Super Eagles captain, Mikel Obi?
John Mikel Obi has not been there and I don't talk about players who are not in camp. Those who are there, can they deliver? I would say yes.
Moses has retired, do you think Rohr has got a good replacement for the Chelsea star?
In terms of Moses, he voluntarily retired for whatever reason, I do not know. We have seen quite exciting boys in his wing but I think we still need Moses.
Source: https://www.vanguardngr.com/2018/10/eagles-must-take-libya-serious-okpala-warns/