Nigeria Football Federation president, Amaju Pinnick said coach Salisu Yusuf will be allowed to return to the Super Eagles after serving his one-year ban after being implicated in a bribe- for- jersey scandal.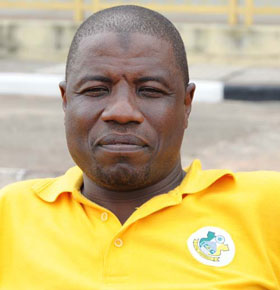 Yusuf was suspend from all football related activities, after he failed to convince an NFF ethical committee hearing that he was not at fault after he was filmed accepting $1000 with the hope of fielding a player at the 2018 CAF African Nations Championship in Morocco. The incident was recorded during the West Africa Football Union tournament in Ghana. Yusuf maintained that the money was a gift given to him.
"I don't have any regret on what I said about Salisu Yusuf returning to the team. This is because even Jesus Christ said let him who is not guilty cast the first stone.
"When somebody repents you take him in and make him a better person so I don't have any regret and I will say it again and that is the position of the Nigeria Football Federation," Pinnick said in Uyo.
2019: South/ Middle Belt won't vote candidate who does not believe in restructuring – Clark
Source: https://www.vanguardngr.com/2018/10/bribe-for-jersey-scandal-nff-has-forgiven-salisu-says-pinnick/