SA take on Seychelles in the 2019 Africa Cup of Nations at FNB Stadium in Soweto today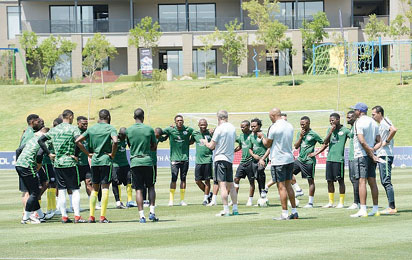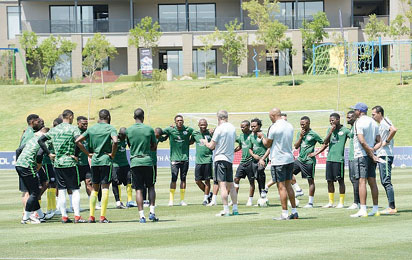 The organisers of the Bafana Bafana match against Seychelles are on target to surpass their target of ticket sales for Bafana Bafana's 2019 Africa Cup of Nations qualifier at FNB Stadium today' with 13'536 tickets sold by midday on Thursday.
2019: Senate approves N189bn budget for INEC
Given the low-key nature of the opposition in 189th-ranked minnows Seychelles' Stadium Management SA' which oversees FNB Stadium' had only targeted 15'000 ticket sales for the game at the 94'000-seater venue.
Now organisers are hoping for sales approaching the 20'000 mark.
The figure of 13'536 includes complimentary tickets given away.
AFCON 2019: Kaoje charges Eagles to raise the bar
Bafana meet Seychelles at FNB on Saturday' and then in a return match away on the Indian Ocean islands in Victoria on Tuesday.
SA are currently in second place on four points in Group E' the same amount as first-placed Libya' who have a superior goal difference.
Libya meet third-placed Nigeria (three points) away and home on Saturday and Tuesday.
Pogba takes aim at Mourinho's negative tactics
Seychelles are in last place with zero points from defeats away against Libya and at home against Nigeria.
Source: https://www.vanguardngr.com/2018/10/bafana-vs-seychelles-ticket-sales-surpass-expectations/