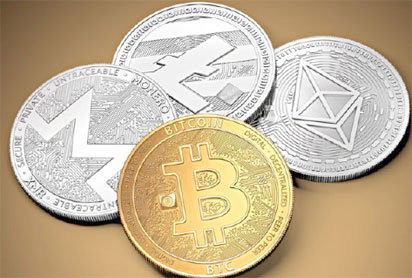 By Dayo Adesulu
Rising incidence of fraud is one of the major reasons for low confidence investors are showing towards cryptocurrencies. This has seen the price of most top coins like bitcoin, Ethereum underperform for almost the entire 2018. It is also responsible for increased push for more regulatory oversight on the market from different quarters.
In August, the City of London Police noted that there had been 203 reports of cryptocurrency fraud in the months of June and July. Data from Action Fraud, its national fraud and cybercrime reporting centre disclosed that victims lost £2.1 million – an average of £10,096 per person.
Pauline Smith, director of Action Fraud in an interview with the Financial Times noted that "opportunistic fraudsters are taking advantage of this market, offering investments in cryptocurrencies and using every trick in the book to defraud unsuspecting victims."
Also in August, 22 year old Aarni Otava, a Finnish millionaire reportedly lost 5,564.4 bitcoins, after inadvertently sending them to fraudsters in Thailand. The Australian Competition and Consumer Commission (ACCC) also raised scam alerts because of a 12 month high incidence of scams involving cryptocurrencies.
Australia-based bitcoin platform, bitcoin.com.au recently highlighted four of the major cryptocurrency scams of 2018 to include OneCoin, Centratech, Dragon Coin, and NCR Coin. These are fake altcoins that have defrauded unsuspecting customers of their money.
As bitcoin.com.au pointed out, cryptocurrency scams give the market a very bad name. It deflates the public trust that the market needs to grow which makes it pertinent to ask, are cryptocurrency exchanges doing enough to protect their customers.
Factors beyond producers' control are impacting oil market – OPEC
In Nigeria where the market is patronised by thousands of people most of whom trade in ignorance, creating awareness and updating security strategies to keep up with new attack trends become critical.
What are the awareness strategies being put in place to protect them?
Recently, Luno, one of the leading exchanges in the country, added an extra layer of security for its customers over 60 years of age.
The company now ask customers over the age of 60 to send through their identity documents as soon as they have opened a wallet, or account, through Luno.
"This added layer of security will help combat fraudulent and scammer activities that target vulnerable customers, as we'll be able to immediately verify their identity," a statement from Luno noted. "This action helps you, and Luno, as it allows us to make sure no one is opening an account with your name and personal details."
There is a reason why this is significant. It is often taken for granted that while young adults are leading the charge in digital products adoption, senior adults are not just looking at them but are also actively learning and embracing these innovations. Their adoption of digital innovations also exposes them to cyber criminals and leaves them even more vulnerable than young adults who may be more alert. It is therefore imperative to make them a top cyber security priority.
"Luno monitors accounts searching for clues and patterns of fraudulent activity in locations where fraud is higher than the benchmark," Owenize Odia said. "As a result, Luno has identified that customers over the age of 60 are being targeted at a higher rate by scams."
Source: https://www.vanguardngr.com/2018/10/cryptocurrency-scams-how-exchanges-are-responding/