By Ola Ajayi, Ibadan
AS the 2018 general elections draw nearer, the National Coordinator of Buhari Campaign Organization (BCO), Alhaji Danladi Garba Pasali has said President Muhammadu Buhari deserves a second term because he has an integrity that even his perceived political rivals cannot question.
He said owing to this and the way he has saddled the ship of this country for the past four years, he is the best among others vying for presidency in the 2019 election.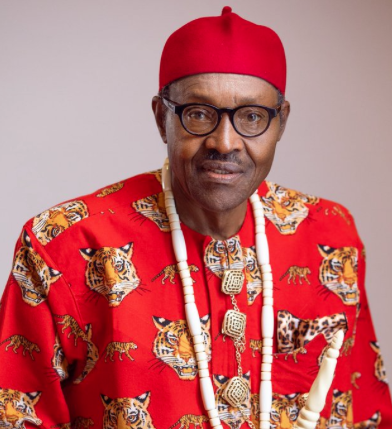 Besides, he disclosed that a whopping sum of money has been set aside for various empowerment schemes from the federal government.
Alhaji Pasali made this known at the Inauguration Ceremony of Oyo State Liason Officers and Executives of Bus Conductors' Association of Nigeria (BCAN) which is an arm of Buhari Campaign Group in Ibadan, the Oyo state capital.
Clerics, faithful pray for Buhari's re-election, peace in Nigeria
According to him, "This is the first time, Nigerians will be having a man with integrity leading the country. An administration where nobody
is taken into office without a clear knowledge of his possession".
The National Coordinator of the body who was hosted as the guest speaker at the event presented a certificate of honour to the National Liason Officer Buhari Campaign Organization (BCO), National Chairman Bus Conductors' Association of Nigeria (BCAN), Prince Israel Ade Adeshola before he officially inaugurated the executives for Buhari Campaign Group, Oyo State chapter.
Prince Israel, while addressing people at the event advised that the Nigerian electorates should ensure return of the present administration come 2019.
"I therefore urge you all to join hands in ensuring that President Muhammadu Buhari returns in 2019, to complete the good works he has started".
The just inaugurated Oyo state Liaison officer, Alhaja Aminat Romoke Oparemi also assured the representatives of the President that were in attendance that she and her comrades would ensure that the sole objective of the campaign group would not be defeated in the state come the next general election.
Looters working against Buhari's reelection, says Presidential Support C'ttee
She further advised that the president should try to include more women in his cabinet.
"I hereby assure that I and my team will do everything humanly possible to ensure that the objective of Buhari Campaign Group (BCO)
is achieved in Oyo State. And that is ensuring Oyo state is delivered for president Muhammadu Buhari and indeed APC."
"I would like to appeal to our President to include more women in his administration" she said.
Source: https://www.vanguardngr.com/2018/10/why-president-buhari-deserves-second-term-bco/