London – European football governing body UEFA has said 55 national teams currently participating in the inaugural UEFA Nations League would see a 50 per cent increase in solidarity fees paid to them.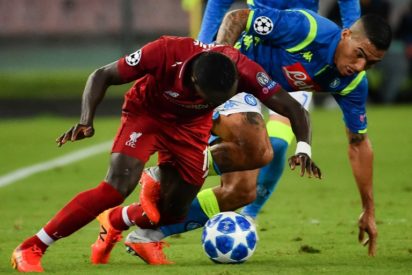 The 12 strongest teams, based on UEFA rankings divided into four groups of three in League A, will each receive 2.25 million euros ($2.6 million) in solidarity fees.
Liverpool sweating on Van Dijk fitness for Chelsea visit
It is an increase of 750,000 euros from the amount announced in March.
Each group winner in League A will be given an additional 2.25 million euros as a bonus, up from 1.5 million euros.
"The decision to increase the solidarity and bonus payments was taken by the UEFA executive committee and was made possible by UEFA's solid financial situation," UEFA said in a statement.
UEFA added that the financial boost was also due to their earnings from Euro 2016 which were set aside for future investment.
League A group winners will compete for the UEFA Nations League trophy in June 2019.
Ronaldo gets one-game Champions League ban, free to face Man Utd
The champions stand to gain 6 million euros in solidarity fees — taking the maximum they could earn from the tournament to 10.5 million euros.
The event largely got the thumbs up after the first batch of matches in September.
They were created to replace friendly internationals, which were unpopular with clubs, players and fans as they interrupted league action.(Reuters/NAN)
Source: https://www.vanguardngr.com/2018/10/uefa-to-pay-countries-more-for-nations-league-participation/