Special Adviser to the President on Niger Delta and Coordinator, Amnesty Programme, Prof. Charles Dokubo has called on the people of the Niger Delta to shun unnecessary criticisms and work for the success of the Amnesty Programmes.
Dokubo said this yesterday in Abuja at a meeting with Niger Delta Amnesty Vendors Association.
He also reiterated his determination to ensure prudent management of funds for the Amnesty Programme.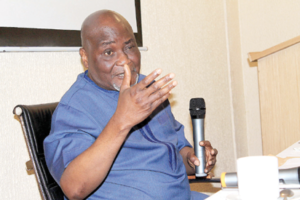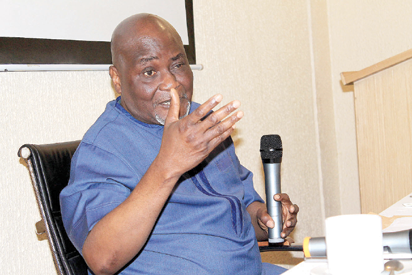 His words: "If you are not on this programme, forget about getting N65, 000 monthly. You must be captured by this programme to be entitled to the monthly stipend.   Right from the beginning, I have said I'm not going to use Amnesty money for myself.  I am in this office to serve. I don't need to steal money. Amnesty money is for the empowerment of Niger Delta people.
As long as I am in this office, I will do the right thing. If you stand aside and watch, that is your business.
Amnesty Programme is here for you. It is for all of you."
Speaking earlier, President of the Niger Delta Amnesty Vendors Association, Mr. Tari Okosi, warned youths and elders of the zone against frivolous petitions that could turn haunt the region if the Amnesty Programme failed.
Source: https://www.vanguardngr.com/2018/10/shun-unnecessary-criticisms-dokubo-tells-niger-deltans/