IN July 2017, Minister of Education, Malam Adamu Adamu, at the opening of the 52nd National Council of Education meeting in Kano, disclosed that the number of out-of-school children in Nigeria was 10.5 million. This, he said, represented more than 50 per cent of the world's out-of-school children which was 20 million.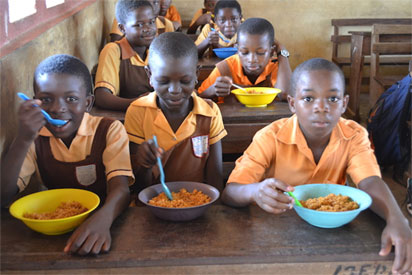 That figure has increased rather dramatically after a little over a year. Last week, the Executive Secretary of the Universal Education Commission, UBEC, Dr. Hammid Bobboyi, disclosed at a United Nations Children's Education Fund, UNICEF, forum that the number of school-age children who are not in school in Nigeria is now 13.2 million.
Apart from the Boko Haram insurgency, the continued prevalence of certain socio-cultural mindsets in the North and general poverty adduced for this embarrassing phenomenon, there is also the continued attacks on indigenous communities by land-grabbing armed militias especially in the central Northern states of Plateau, Benue, Taraba, Nasarawa and Southern Kaduna, with large populations of people rendered refugees. Incidentally, these states represent some of the areas where Western education has been wholeheartedly embraced in the old North.
Apart from these, there is a general poor attitude of government at the Federal and State levels to budgetary allocation for education. No state of the Federation has ever met the 26 per cent requirement set by the UNESCO for the funding of education. While many parents in the South have resorted to paying through their noses to send their children to private schools, only the elite in the North have responded in a similar manner. Many poor parents continue to produce children without educating them.
In November last year, Pakistani-born education activist and Nobel Laureate, Miss Malala Yousefzai, on a visit to Vice President Yemi Osinbajo, called on Nigeria to declare an emergency on education to reduce the prevalence of out-of-school children. Apparently floating on that narrative, the Minister of Education, Adamu Adamu, in January this year pledged that the President Muhammadu Buhari government would declare a state of emergency on education in April 2018. Till now, nothing has come of the promise.
The world has left Nigeria behind in so many indices of human development. Our large number of out-of-school children only falls into line with Nigeria's rating as the country with the largest number of poor people in the world. Unless something drastic is done about this soon the trend will continue to worsen. This will exacerbate the gap between the educated and educationally-neglected classes, which is a recipe for social implosion.
Politicians looking for the votes of the people in the unfolding electoral campaigns must be made to see free, functional and accessible quality education as a priority that can no longer be ignored as from May 2019.
Source: https://www.vanguardngr.com/2018/10/our-out-of-school-children-time-bomb/