The Chairman, National Councillors Forum of Nigeria, South-South zone and Majority Leader of the Burutu Council Legislative Arm, Mr. Pudiya Biakpara, has said that the emergence of Alhaji Atiku Abubakar as the party's candidate in the 2019 presidential election has  confirmed that Atiku is best qualified for the job.
Biakpara, in a statement issued in Burutu, noted that Atiku was a clear choice of the delegates at the just concluded PDP Special National Convention.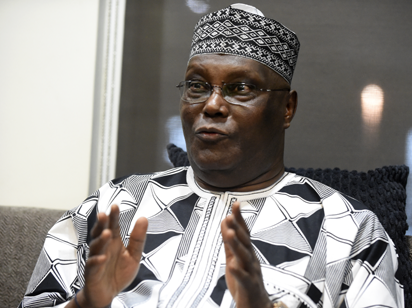 The statement described Atiku's emergence as a victory for democracy.
The statement reads: ''On behalf of my fellow PDP councillors from the South-South region, we affirm that Atiku is not only the choice of PDP delegates at the PDP Special National Convention but the generality of Nigerians who believe in his ideology to turn the nation's economy around for good, through concerted grassroots development, and job creation among others. "
Source: https://www.vanguardngr.com/2018/10/2019-south-south-pdp-councillors-hail-atikus-emergence/