Juventus forward Cristiano Ronaldo was among the first 10 nominees for the men's Ballon d'Or trophy announced on Monday, awarded by France Football magazine to the best player in the world.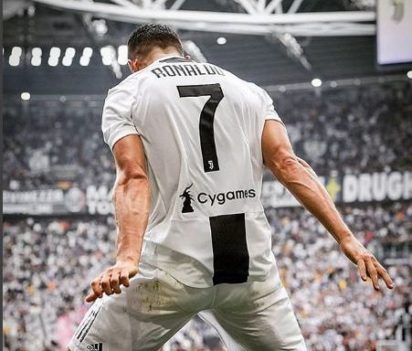 The Portuguese has won the award for the past two years and five times in total, a record he shares with Argentine Lionel Messi who is expected to be included on the 30 man shortlist named throughout the day.
Ronaldo's nomination comes after the 33 year old last week denied rape allegations levelled against him by a woman who sued him in court in the United States.
Sportswear maker Nike Inc (NKE.N) and video game maker Electronic Arts Inc (EA.O), who both have worked with the five-time Champions League winner, said last Thursday they were concerned about the allegations.
A panel of journalists selects the Ballon d'Or winner which was first established in 1956 and will this year feature a women's award for the first time.
The award merged with the FIFA World Player of the Year prize from 2010-2015 to create the FIFA Ballon d'Or, but returned to France Football magazine in 2016 while FIFA established The Best awards.
Men's shortlist so far: are Sergio Aguero from Argentina, Manchester City; Alisson Becker from Brazil, Liverpool; Gareth Bale from Wales, Real Madrid; Karim Benzema from France, Real Madrid.
Others are: Edinson Cavani from Uruguay, Paris St Germain ; Thibaut Courtois from Belgium, Real Madrid ; Cristiano Ronaldo from Portugal, Juventus; Kevin De Bruyne from Belgium, Manchester City.
Roberto Firmino from Brazil, Liverpool and Diego Godin from Uruguay, Atletico Madrid.
NAN
Source: https://www.vanguardngr.com/2018/10/ronaldo-among-first-nominees-for-ballon-dor-award/