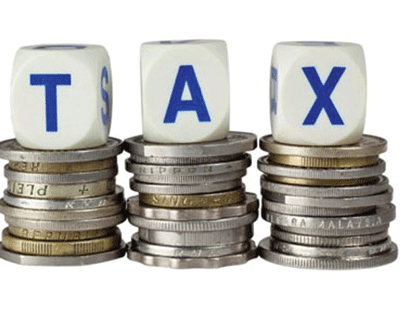 Stories by Rosemary Onuoha
INSURERS have decried the multiple taxation being imposed on them, saying that it would continue to pose a threat to the well-being of the industry.
Speaking at a one-day seminar organized by Leadway Assurance in conjunction with  PricewaterhouseCoopers (PwC) in Lagos, Executive Director, General Insurance, Leadway Assurance, Adetola Adegbayi, argued that the insurance industry currently suffers from a complex tax structure that has always resulted in multiple taxation without understanding the complexity of insurance placements.
She cited the example of deduction of withholding tax from re-insurance commission as a fundamental problem because the practice did not recognize the fact that such commissions are not earnings but a reserve against reinsurance credit risk for premium liabilities passed through the books of the insurer.
Adegbayi said, "Brokers, agents, insurers and re-insurers pay different taxes, all of which principally come from the premium paid by one entity, the insured, due to the nature of the insurance value chain."
Adegbayi, therefore, cautioned that unless all stakeholders came together to collate the entire structure of the tax burden along the insurance value chain, multiple taxation would continue to pose a threat to the well-being of the industry.
Partner, West Africa Tax Leader at PricewaterhouseCoopers, Mr. Taiwo Oyedele, urged the government to support the insurance industry through a review of the specific tax regime that concerns the sector, adding that as the industry was saddled with bearing the nation's risks, it should not also be burdened with taxes.
According to him, Nigeria's poor social infrastructure continues to create multiple incidence of socio-economic dislocations that impact heavily on the survival of the insurance sector.
Executive Chairman of FIRS, Babatunde Fowler, represented at the event by the Regional Coordinator FIRS, Mrs. Toluwalase Akpomedaye,  assured stakeholders that the FIRS was willing to work with the insurance industry to ensure growth and development, stressing that all the tax concerns expressed by operators in the industry were presently being looked into.
Managing Director, Leadway Assurance Company Limited, Oye Hassan-Odukale, stated that the organization of the event by Leadway was in demonstration of the company's desire to work with all stakeholders towards ensuring a clearer understanding of tax matters which in turn would foster development in the insurance industry and by extension the economy.
Source: https://www.vanguardngr.com/2018/10/multiple-taxation-poses-threat-to-insurance-sector-operators/