By Emmanuel Aziken & Omeiza Ajayi
PRESIDENT Muhammadu Buhari and former Vice President Atiku Abubakar, weekend, picked the presidential tickets of the All Progressives Congress, APC, and Peoples Democratic Party, PDP, respectively in style. While President Buhari was affirmed as the ruling party's flagbearer at the party's convention in Abuja, Atiku won the PDP primaries in Port-Harcourt.
Currently, the duo remain frontrunners in the 2019 race for the presidency. This piece examines their strengths, weaknesses, and what stand them out in the race.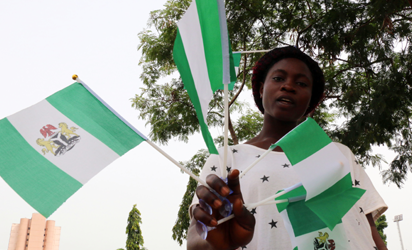 Buhari: Running on track record
President Buhari would go into his fifth presidential contest next February  but this time around he would not be issuing "promissory notes" as he would have to run on the basis of his records in office since May 2015.
While some poll results show that the president's approval rating might have dropped in many of the states, President Buhari still has a lot going for him.
His strengths
Integrity: – The President's acclaimed integrity is one thing that many of his supporters have said would earn him some points in the next election. While there have been some cases of sleaze under his administration as well as several allegations of certificate forgery among some of his appointees, his admirers still believe in his personal integrity.
Accomplishments: –  The president pledged to focus on three areas: anti-corruption, security and the economy. The president said he has been able to reduce corruption in the system. While many have faulted this claim as being half-hearted in that pro-establishment politicians who are allegedly corrupt have been let off the hook, his supporters are quick to remind other Nigerians that former Governor of Plateau state, Senator Joshua Chibi Dariye was convicted and sentenced to jail despite being on the same political wavelength with Mr President.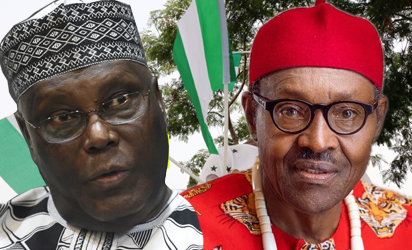 Security: – The president has hailed himself for recovering 18 local council from the Boko Haram sect. He said the sect has been pushed back and largely degraded to the point that they are no longer capable of launching attacks on major cities and Abuja, the nation's capital.
Economy: –  The president was able to navigate the country out of recession even though his opponents would also argue that his economic policies drove the nation faster into recession, assuming that the country was even headed in that direction.
His social investment programmes including the recently launched TraderMoni could also swell his support base.
The president's strengthened alliance with Asiwaju Bola Ahmed Tinubu could improve his chances in the South-West.
His weaknesses
On anti-corruption, many have accused him of focusing only on opposition elements. One of his party senators, Shehu Sani, once accused him of using deodorant to fight corruption in his closet while using insecticides to fight those within the opposition ranks.
On the economy, aside witnessing a recession, the recent warning by some fiscal and monetary authorities that Nigeria could again be headed for its second recession in less than four years could cause economic players to lose interest in his bid.
The reported loss of over seven million jobs under this administration may also work against him.
Also, the alleged unadvertised series of recruitments of the children of the affluent into positions at the Central Bank of Nigeria, CBNM, NIS, Nigeria Immigration Service, other paramilitary agencies and blue chip public organizations would surely not count in his favour.
The continued attacks on soft targets by the Boko Haram insurgents is a string factor.
In the North Central region, the altercation between sedentary farmers and herdsmen is an issue.
Cattle rustling in the North-West is a great factor too.
The wave of insecurity, especially kidnapping in some parts of Nigeria, if not urgently curtailed, could make him lose some points in the most affected areas.
President Buhari's failure to get the Ajaokuta Steel Complex working as he promised before he was elected in 2015 is a factor to be considered by his handlers.
His handling of the agitation Biafran and members of the Indigenous People of Biafra, IPOB members could blight on his chances in the South-East.
Another issue is the inability of many of APC governors to pay salaries and pension as and when due.
Not a few people are also disenchanted with the manner in which the recently concluded wave of primaries were conducted by the party. Those affected may want to exact a pound of flesh from the president.
In a nutshell, the president would do well to look at his electioneering campaign promises as well as those made on his behalf by his party and close supporters with a view to immediately recovering lost grounds, if 2019 must not serve as judgement day for him.
ATIKU: Perceptions and reality
Atiku Abubakar is making his fifth presidential contest having participated in all but one of the country's presidential elections as an aspirant, candidate or vice-presidential candidate since 1993. The only contest he avoided albeit for fear, was the 1998 transition nurtured by General Sani Abacha.
Atiku's strengths
Strong political network across the country. Atiku has been involved in the political game more than many other people in the country and been part of all but one of the presidential elections in the country since 1993. The only presidential election he did not partake in was the 1998 election planned to transmute General Sani Abacha into a civilian president.
Strong financial base: – He is believed to have a deep pocket and only one of few who could fund a robust presidential campaign against an incumbent.
Liberal: –  Though a Fulani Muslim, Atiku has connected with many parts of Nigeria. His businesses are run by people from different parts of the country. He has family linkages across the three main parts of the country. His first wife, Titi is Yoruba, Jennifer (Jemmima) is Igbo while Fatima is Fulani.
Strong policy document on Nigeria: –  Atiku had through his National Democratic Project, an NGO he founded, prepared a blueprint on Nigeria covering the economy and other sectors. Atiku is one who is ready to be president from Day One.
United convention: –  Very rarely do politicians with aspiration for an office leave a convention or congress with a devotion to rally round the winner. Yesterday, at exactly 11.55 am. as Atiku's lead over other aspirants became unassailable, Senators Bukola Saraki, David Mark, Jonah Jang and some other aspirants rose to felicitate with Atiku on his emergence.
Weaknesses
Corruption: – It is a perception that arose from his troubles with President Olusegun Obasanjo in the second term of their presidency. That perception had been further pushed by the William Jefferson episode in the United States. In that case Atiku's name came up in the trial of a former US congressman, who was indicted over some felonies involving bribery in Nigeria. Atiku was never directly indicted in that case or in any other altruistic corruption investigation, however.
Age: –
Atiku is 71 and though has not suffered any major health issue, it is believed that age is coming up on him.
Atiku is seen as a professional politician. Atiku is from Adamawa State. Though he has political clout in the North-East, it has in the past not translated into much electoral strength for him.
Source: https://www.vanguardngr.com/2018/10/buhari-versus-atiku-who-wins-the-presidency/