By Providence Emmanuel
ABEOKUTA—FIRST  Lady, Ogun State, Olufunsho Amosun; former First Lady and Deputy Governor Lagos State, Abimbola Fashola and Sarah Sosan, among other eminent women and stakeholders, have called for improved standard of living among widows.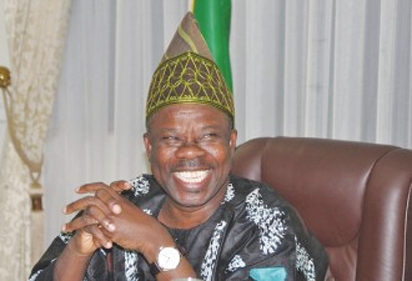 They made the call at the 10th Anniversary Celebration of Ajoke Ayisat Afolabi Foundation, AAAF, and presentation of small business starter kits to beneficiaries of the foundation.
They said that provision must be made for better welfare packages for the widows from both the public and private institutions in Nigeria.
President, AAAF Dr. Wale Afolabi, said: "I don't think being a widow makes you a burden to the society because they are part of the society and if something happen to them is not their wish, when it happens we try and see how we can help them to improve their standard of living and give them assistance.
"10 years ago we began the journey to give hope and succor to these women and the less privileged."
In his remarks, Executive Vice Chairman, Sifax Nigeria Limited, Mr Taiwo Afolabi, said that the foundation was founded in 2008 as a commitment to fulfilling his mother's (Mrs. Afolabi) passion for supporting widows and providing access to quality education for vulnerable children.
Afolabi said: "Widows are an integral part of the Nigerian economy and empowering them would have great impact on job creation and reduction in juvenile crime rate."
Source: https://www.vanguardngr.com/2018/10/amosun-fashola-sosan-others-make-case-for-widows/