…Edo leads in covering all expenditure without borrowing
The frugal allocation of resources by the Governor Godwin Obaseki-led administration in Edo State which has enabled the state to meet her monthly recurrent expenditure commitments has been applauded by independent researchers, BudgIT.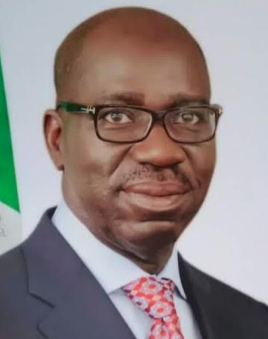 The organisation's favourable ranking validates investors' rating of Edo State as an emerging investment haven with sound reforms in critical sectors such as land administration, company registration and the positive disposition of the government to investment, domestic and foreign. 
In its "State of the States 2018 Report on the ability of States to Meet Monthly Recurrent Expenditure Obligations for January – June 2018," BudgIT, a civic organisation, said: "Rivers, Bayelsa, Delta, Akwa Ibom, Edo and Ondo are among the top ten states in our Index."
The organisation in its fiscal sustainability index analysis explained that "Index A looks at the ability of states to meet their recurrent expenditure obligation with state-owned revenue like value added tax, 13 per cent derivation and Internally Generated Revenue (IGR). States like Rivers, Lagos, Delta, Bayelsa and Edo sit top of Index A."
On Index B which looks at the states' ability to cover all recurrent expenditure without resorting to borrowing,  the organisation noted: "Interestingly about 16 states could cover the recurrent expenditure obligation without borrowing funds – a marked improvement over 2017.
"In the first six months of 2017, only four states could effectively meet their recurrent expenditure without borrowing, selling assets or/and donor funds. States like Kano, Bayelsa, Edo, Rivers and Delta sit on top of the index.
BudgIT added that "Edo State appears to have shown some initiative by trying to resuscitate its rubber and palm plantations in conjunction with the private sector, a move likely to increase earnings."
The plan is to "leverage on high-yielding varieties and long tradition of oil palm production to acquire about 100,000 hectares of land for the development of oil palm estates."
BudgIT advised that "the timelines in which this project will be achieved are crucial.
It assured that "the Gelegele Seaport, which is to be transformed into a container port, holds great promise, if Edo aggressively revitalises her rubber industry – especially as the commodity trades at about $2,000 per ton.
The organisation projected that "If Edo puts 400,000 hectares under rubber cultivation and invests in research to take yield above four tons per hectares, its rubber-based economy could top $3bn in the near term, on the back of efficient distribution through the seaport."
It further explained in the State of the States Report that "Despite increasing production capacity over the last seven years, Nigeria ranked 15 on the global production chart for rubber, as at 2016, with a capacity of 156,341 tons – a mere 1.19% of global output (at 13.15million tons).
"This leaves a lot of market room, more so with the increasing application of rubber in the production of items such as stamp, shoes, mulch and roofing. Edo can therefore achieve increase output by putting the following measures in place: mechanised farming; standard storage facilities; stellar transportation systems; processing facilities and alternate point(s) of export/exit point from the country.
"Formal trade agreements with any importing countries would also be a great advantage. Investment in rail infrastructure could also potentially open Edo's economy to the Southwest and North-west corridor, ensuring smooth transfer of goods and services that in turn results in a larger transfer of funds into the public purse."
Source: https://www.vanguardngr.com/2018/10/budgit-ranks-edo-high-on-ability-to-meet-monthly-recurrent-expenditure/