Cristiano Ronaldo on Wednesday categorically denied accusations by a former model who says the soccer star raped her in a Las Vegas hotel penthouse suite in 2009.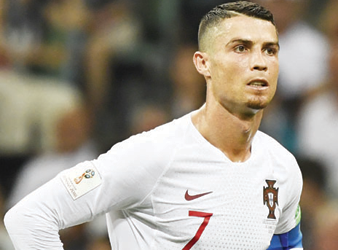 "I firmly deny the accusations being issued against me," tweeted the 33-year-old, who plays for Juventus in Italy's Serie A. "Rape is an abominable crime that goes against everything that I am and believe in."
"My clear conscious (sic) will thereby allow me to await with tranquillity the results of any and all investigations," he added.
Source: https://www.vanguardngr.com/2018/10/breaking-ronaldo-denies-attack-accusation-calls-rape-abominable-crime/