By Elizabeth Adegbesan
Diamond Bank Plc has disclosed that it controls 40 percent market share of the volume of Unstructured Supplementary Service Data (USSD) in the country's banking sector.
In an interview with Vanguard in Lagos, Mr. Alex Alozie, Head of Operations Department, Diamond Bank said: "As at today, the number of customers, using our USSD code*426#, is even more than the number of people, using our app on daily basis. In terms of the number of transaction, we control over 40 percent of the industry market. Ours is unique because apart from that, you can actually use any type of phone.
"If you look at the number of customers each bank has, we have over 10 million retail customers across the country."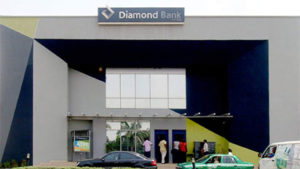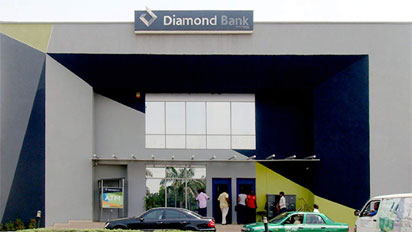 According to him, "In Diamond bank, customer service has been a very core strategic mission for us as an organization. I know that we are celebrating customer service week but what we have done in Diamond Bank or the way that we have viewed customer service week is different.
"So service is something that is very generic, in terms of how people think about dealing with the customer. But, first at Diamond Bank, we have taken it a step further and what we focus on is customer experience. So, we are very strategic and deliberate about making sure that we are paying attention to the customers at these different service points."
Head Customer Experience and Engagement Center, Diamond Bank, Michelle Nwoga, added: "whatever type of account a custumer opens, he or she gets a call from the contact center walking him through the product he has subscribed for to let him know what the features and the benefits of that account are.''
In fact, on a daily basis, the contact center interacts with over 20,000 customers.
The Head of the bank's Contact Centre, Ojiugo Emeruem, said: "We have so many exciting things. Customers have an opportunity to win Gem points. We are also rewarding the Diamond Extra customers with gifts on the ceremony day. So, we are having an actual opening ceremony on customer service week, next week Tuesday."
Source: https://www.vanguardngr.com/2018/10/we-control-40-market-share-ussd-volume-in-nigeria-diamond-bank/