Thousands of Armenians heeded a call by reformist Prime Minister Nikol Pashinyan to protest in the capital Yerevan on Tuesday as MPs approved a bill making it harder to disband parliament and hold snap elections.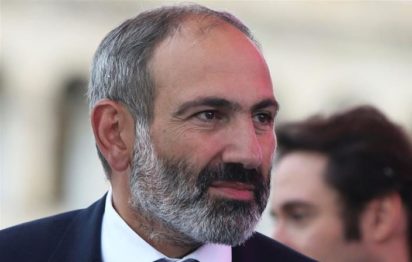 Pashinyan, who came to power in May following weeks of mass rallies, has been at loggerheads with the majority of lawmakers in parliament, who are allied to former president Serzh Sarkisian.
The former journalist, 43, aims to hold snap polls before the end of the year in an attempt to weaken Sarkisian's influence but has been frustrated by his opponents.
Sarkisian was forced from power after a 10-year stint as president but parliamentary elections are not scheduled until 2022.
Thousands of people gathered within an hour of Pashinyan's call, blocking exits from the parliament building as well as nearby streets with vehicles and shouting "Nikol! Nikol!"
"By approving this bill, the Republican party and forces that supported it have officially declared the existence of a counter-revolution," Pashinyan told the crowd, where some protesters shouted "Snap polls!"
Some angry protesters made their way into the parliamentary courtyard but Pashinyan asked them not to break in and later went inside to negotiate with lawmakers.
Pashinyan said he would resign within days "so that nobody thinks that I'm holding on to this post".
If he resigned, Pashinyan could trigger an election — but only if parliament failed to select a new prime minister, twice.
Pashinyan, who has campaigned against corruption and for economic reform, has sought new elections while still at the peak of his popularity.
Deputy parliament speaker Eduard Sharmazanov said the bill approved Tuesday aimed to "defend freedom and rights of lawmakers", denying it was to prevent a snap poll.
AFP
Source: https://www.vanguardngr.com/2018/10/thousands-rally-in-armenia-as-pm-says-will-resign/