By Demola Akinyemi
Ilorin—KWARA State governorship candidate on the platform of Labour Party, LP, Issa Aremu, has said the state needs "a second liberation and independence from internal colonialists and oppressors."
He called for coalition of progressive forces of change with unity of purpose to ensure the liberation and independence in Kwara State, contending that 2019 elections offered opportunities for that new qualitative change in the state.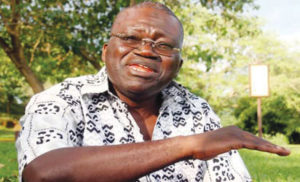 Aremu, the Vice President of IndustriALL Global Union, African Region, in a statement, said: "Kwara State needs second liberation and independence from internal colonialists and oppressors.
"They have been running non-inclusive government that has impoverished the masses."
The governorship candidate, who is a two-term former Vice President of Nigeria labour Congress, NLC, and currently General Secretary of National Union of Textile, Garment and Tailoring Workers of Nigeria, NUTGWN, promised to revive the old traditions of celebration of important landmark dates in nation building in Kwara State.
He said: "Celebrating Nigerian sovereignty and showcasing its strengths and achievements with mass participation of all Nigerians in their robust diversity must be an annual event.
"Nigerians must be encouraged to keep date with October 1 every year to keep our history and nationhood alive."
Source: https://www.vanguardngr.com/2018/10/kwara-needs-liberation-from-internal-colonialists-lp-gov-candidate/