The European Court of Human Rights has rejected an appeal by former Chelsea forward Adrian Mutu that could see the retired Romanian repay millions to the English Premier League giants.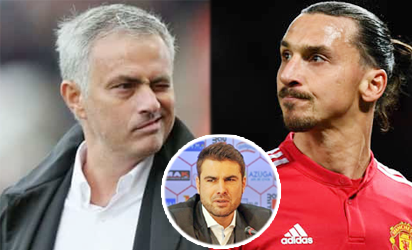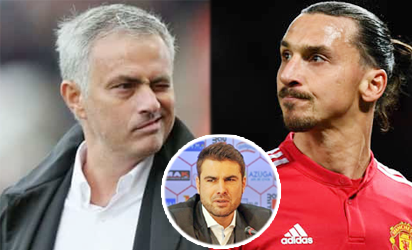 The ECHR also rejected an appeal by German speed skating legend Claudia Pechstein, who had also based her appeal against a two-year doping ban on claims that initial rulings made by the Court of Arbitration for Sport (CAS) had lacked "independence and impartiality".
Mutu, who tested positive for cocaine in 2004, was ordered by the CAS to pay Chelsea 17.1m euros in damages, upholding an earlier ruling by football's world ruling body FIFA made in 2006.
The 39-year-old Romanian questioned the impartiality of CAS's ruling when it was made in 2009.
A subsequent appeal, with the Swiss Federal Supreme Court, in September 2009 was dismissed a year later.
A final appeal, to the ECHR, fell on deaf ears.
In a statement issued on Tuesday focusing on both athletes, the Strasbourg-based court said: "The Court found that the CAS arbitration proceedings to which the applicants had been parties were required to offer all the safeguards of a fair hearing, and that the second applicant's (Pechstein) allegations concerning a structural absence of independence and impartiality in the CAS, like the first applicant's (Mutu) criticisms concerning the impartiality of certain arbitrators, had to be rejected."
Pechstein, the first female winter Olympian to win medals in five consecutive Games, was handed a two-year doping ban in 2009 following the revelation of anomalies in her biological passport.
The now 46-year-old German, who competed in her seventh winter Olympic Games last February, had argued that anomalies in her blood samples were due to a congenital condition.
Her suspension, confirmed by the CAS then by the Swiss Federal Supreme Court, ended her hopes of competing at the 2010 winter Olympic Games in Vancouver.
She had based her appeal on claims that the composition of the CAS panel had been unfair.
The ECHR statement added: "In the case of Ms Pechstein, the complaints made against the president of the arbitration court were too vague and hypothetical.
"Ms Pechstin had not submitted factual elements capable of casting doubt in general on the independence and impartiality of the arbitrators on the list.
"Even with regard to the composition of the arbitration panel that had ruled on her case, she had challenged only one arbitrator, the president of the panel, without substantiating her allegations."
Source: https://www.vanguardngr.com/2018/10/european-court-rejects-mutu-pechstein-appeals/