Confederation of African Football chief Ahmad Ahmad made a surprise visit on Tuesday to Cameroon, the troubled host of the 2019 Africa Cup of Nations, official sources said.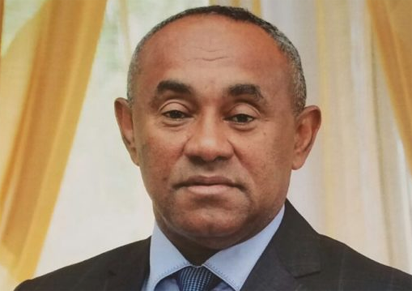 The Madagascan will visit President Paul Biya, whose government is working to convince CAF it will be ready to host the continental festival of football despite doubts over the readiness and capacity of its stadiums.
Ahmad's visit is expected to delay a planned election campaign visit by Biya to the town of Buea, which has been on the frontline of separatist violence by English-speaking fighters.
Officials had earlier suggested that he could travel to the southwestern town as soon as Tuesday, but a presidency source said the trip was "unconfirmed".
There are daily clashes between separatists and the army in the anglophone northwest and southwest regions, and security has been a major campaign issue ahead of Sunday's presidential polls.
Members of the nascent insurgency have threatened to disrupt the elections.
Towns in the anglophone regions were subject to a curfew ahead of the first anniversary of the separatists' symbolic declaration of independence on Monday.
On Sunday eight candidates will face off against Biya, 85, who is seeking a seventh term in power.
Source: https://www.vanguardngr.com/2018/10/ahmad-ahmad-caf-chief-makes-surprise-visit-to-cameroon/